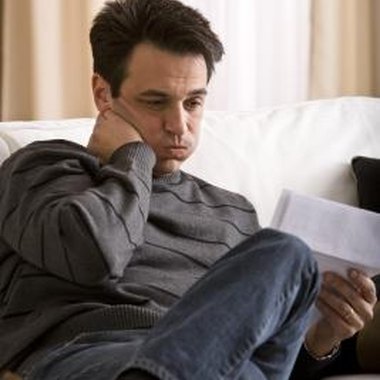 You have invited guests to your party and begun to make preparations when something unexpected occurs. Whether you have to leave town for business or your child is sick, in order to handle this properly you need to give your guests notice that the party is no longer taking place.
Methods
Depending on how far in advance you are aware of the party cancellation, you can choose different methods for delivering the bad news. If you sent guests paper invitations and you know more than one month in advance, you can mail a cancellation notice to the guests. Otherwise, an email will deliver the news much more efficiently. If the cancellation comes the day of the party, you might want to take the time to call your guests so that you do not have people showing up to the party anyway.
Brevity
Keep your cancellation notice short and sweet. Let the guest know that something has come up and that you are no longer going to be able to host a party on that date. Provide a rain date if you want to reschedule the event, otherwise a simple apology will do. You do not have to go into a lot of detail about why you are canceling if you do not feel comfortable doing so. Your guests will understand, as unexpected things come up in everyone's lives.
Examples
Use a light tone if the party is being canceled due to a minor event, such as a child with the flu. For example, "Due to unforeseen events, we are sorry to say the party on June 12th will be postponed to a later date. Thank you to everyone who was planning to attend." For a more serious topic you will still want to keep it simple. For example "Due to a death in the family, we are canceling the party that was being held on June 12th. Thank you for your kind thoughts."
Other Thoughts
You do not have to go into more detail for the reasons that you are canceling the party if you do not wish to do so. Some things are not everyone's business! When asked, and there's a good chance at least a few guests will ask, say that you would feel more comfortable talking about the details at a future date. If it is not an uncomfortable topic for you go ahead and respond but keep it simple unless you are in person.
Photo Credits
Comstock Images/Comstock/Getty Images