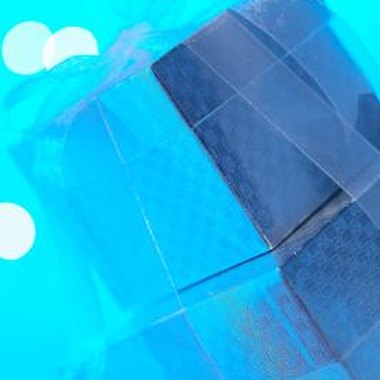 No one likes to be cynical about marriage, but with the U.S. divorce rate near 50 percent as of 2010, it can be hard not to be at least a little skeptical. For second and third marriages, the statistics are even worse, with 67 percent of second and 74 percent of third marriages ending in divorce. These odds can make the prospect of giving yet another wedding let alone shower gift to a friend or family member heading down the aisle for a third time maddening.
Considerations
If you are getting married for a third time, chances are you have already had at least one wedding shower thrown in your honor. Many people would say the prior shower and weddings would make a shower for your third wedding an etiquette no-no, but wedding expert Rebecca Black says that isn't the case. Black says it is now acceptable to have a wedding shower for a third wedding, but it should not be hosted by you or a member of your family or the groom's family, unless that family member is in the wedding party.
Guests
The guest list should be small and include only your closest family and friends. Etiquette dictates that anyone who was invited to your first or second shower should not be invited to your third wedding shower. If you do invite guests who attended your past showers, they are not obligated to bring a gift. Do not invite anyone who is not on the wedding guest list and family and close friends of any of your exes should not be included, even if you are still close. It can make family and friends of your fiance uncomfortable.
Gifts
Most wedding showers are gift-centered and are meant to furnish the new couple's home. If you're embarking on a third marriage, chances are you have many of the items you need for your home. Registering for gifts is not considered appropriate for a third wedding, so any shower should not be centered around gifts. Experts such as Black suggest that you not even open any gifts you may receive during the event. It can make guests who did not bring a gift feel awkward.
Themes
A third wedding shower is more about celebrating the wedding and the couple instead. Plan a themed event such as a backyard barbecue, a pig roast or even a picnic at a local park. Make the event a family affair, giving both families a chance to bond. You also could consider a ladies brunch with close friends or a trip to a spa for pampering with your best friend.
Photo Credits
Hemera Technologies/Photos.com/Getty Images