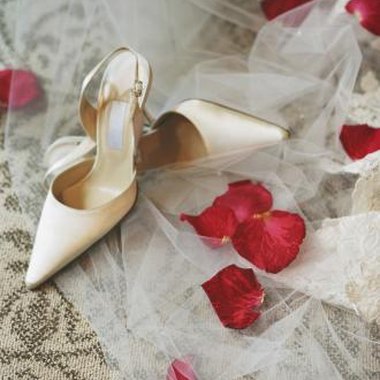 A city well known for its sunshine, Fresno, Calif. is situated in the middle of the San Joaquin Valley, and is the fifth largest city in California. Located at the base of three national parks, Fresno is an agricultural hub for the state and offers residents and visitors alike many indoor and outdoor wedding options. From churches, to parks and vineyards, couples looking for wedding chapels in the Fresno area have plenty to choose from.
Central Valley Church of Christ
Established in 1994, Central Valley Church of Christ on Hazelwood Boulevard offers a wedding chapel that seats up to 200 people, social halls for receptions and a fully equipped kitchen. Tables and seating are also available.
Holland Park West
Located at the intersection of West Ashlan and Bryan Avenue, Holland Park West offers a beautiful park-like setting for weddings and receptions. Waterfalls, palm trees and meticulously landscaped gardens dot the grounds and offer a stunning backdrop for wedding pictures. The full service venue offers fully equipped bride and groom suites, a reception area, catering and parking for more than 200 cars.
Wolf Lakes Park
Located 14 miles east of Fresno in Sanger, Calif., Wolf Lakes Park offers lakeside and garden wedding venues with adjoining reception pavilions. Wolf Lakes Park is opened exclusively for reserved functions and offers comprehensive packages that provide everything from catering to set-up and take-down. Grooms at lakeside weddings have the option of entering the ceremony on a boat.
Wonder Valley Ranch
Wonder Valley Ranch in Sanger, Calif. sits on 75 acres in the Sierra foothills just 30 minutes east of Fresno. The ranch offers a comprehensive wedding package that includes ceremony and reception set-up and take-down, bride and groom day rooms, and a fully catered banquet dinner. Wonder Valley accommodates up to 375 wedding guests and also offers overnight accommodations for up to 52 guests.
Appellation California
Appellation California, 23 miles north of Fresno in Madera, offers an historic home situated inside a 200-acre vineyard for the special day. Appellation California has several indoor and outdoor venue options, including raised patios overlooking the vineyard and a century-old Valley oak tree. Wedding packages include set-up and take-down, buffet style catering, private parking and a changing room for the bride.
Photo Credits
NA/AbleStock.com/Getty Images