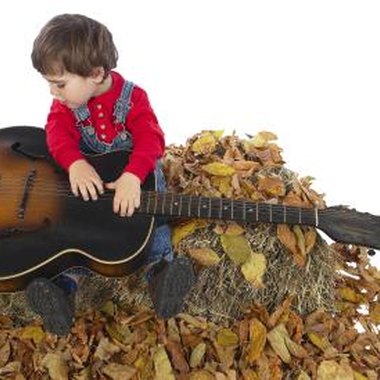 The Watermelon Park Fest is a three-day musical event that takes place each year at the end of September. Watermelon Park is located along the Shenandoah River in Berryville, Virginia, making it a picturesque setting for such an outdoor event. The Watermelon Park Festival is a family-friendly event, so adults are encouraged to bring their children for a little bonding over great music and other events.
The Music
While the scheduled acts at the Watermelon Park Fest vary each year, attendees can expect to hear the same types of sounds: bluegrass, folk and country western. Ten plus bands take the stage throughout the event, performing hour-long sets with about 15 minutes between each band. The bands typically range from those that are very well known and highly acclaimed in the folk music world, to those that are just starting out in the industry.
Other Activities
While music is the main event at the Watermelon Park Fest, it is not the only thing that takes place. Guests are allowed to camp onsite, so there is a whole camping scene going on alongside the concerts. If you are a musician attending the festival, bring along your instrument and you will be able to sit in on a workshop at which acclaimed bluegrass artists demonstrate their skills and teach you how to hone your craft. Finally, each night of the festival there is also a designated area where people can go for a contra dance to live music.
The Vendors
Organizers work to ensure that there is both balance and variety in the food vendors available and the crafters selling their wares. Each year brings something new, as a new set of vendors apply for a spot at the festival. Visitors can be sure there will be numerous high quality food options, and a wide array of crafts and souvenirs available for purchase.
Ticket Information
Guests have the option of purchasing day passes for one or more days of the festival, or weekend bundles, which include the entire weekend of events, as well as the cost of onsite camping. Though ticket prices vary from year to year, guests always receive discounted prices when they purchase weekend passes rather than day passes. Guests who purchase tickets before August 31 also receive a discount of $20. You can purchase your tickets onsite at Watermelon Park, as well as at watermelonpark.com.
Resources
Photo Credits
Hemera Technologies/PhotoObjects.net/Getty Images