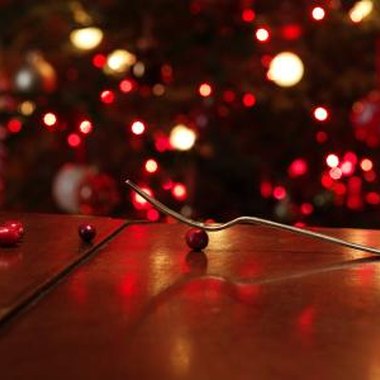 If your little one is a fan of Disney Pixar's "WALL-E," give her a birthday party complete with WALL-E decorations. Making your own decorations takes little time and the result is a party theme that reflects the guest of honor's favorite characters.
Banner
Create your own birthday banners featuring the characters from the movie. Choose four images of WALL-E, EVE or any of the other robots from the movie from coloring books or online coloring page sites. Color the pictures and cut them out. Cut out circles or squares from pieces of colored poster board large enough for the cutout images, plus an extra inch on every side. Glue the colored pictures to the circles or squares. Then cut out letters to spell "Happy Birthday" and the guest of honor's name. Punch a hole on either side of each letter and each circle or square. Tie a piece of ribbon through the holes and attach the pieces together, spelling out the birthday greeting. Place one of the circle or square pictures at the start of the banner, one in between each word and one at the end. Hang the banner across a doorway or on a wall in the party venue.
Light Cups
In the movie, the humans drink all their food out of plastic cups. Use the cups to create a unique party decoration. Use clean plastic cups or transparent colored cups. Drill a 1/2-inch hole in the side of each cup along the bottom edge. Feed a strand of LED lights into the cut through the hole, filling the inside of the cup. Place a plastic lid on top of the cup and add a straw through the lid. Place the cups around the party venue and plug them in.
Toys
If you have WALL-E toys, use those to decorate the party space. Or, purchase a few toys as a gift for the birthday boy and use them as decorations. Place plush toys on tables or tie a bunch of balloons to the toys to act as balloon anchors. Add a plastic WALL-E toy to the light cups or fill empty cups with the toys.
Cake
Since most parties have a cake, use yours as a decoration. Carve stacked cakes into a WALL-E or EVE shape using a serrated knife. Cover the cakes in a thin layer of buttercream frosting to act as glue. Then add a layer of rolled fondant. Add detailing to the cake using edible paints or fondant cutouts. If you prefer a less elaborate cake, make a standard stacked cake. Print out images of WALL-E and EVE on edible paper and attach them to the top and sides of the cake. Use the finished cake as the centerpiece of your table.
Photo Credits
Max Oppenheim/Digital Vision/Getty Images