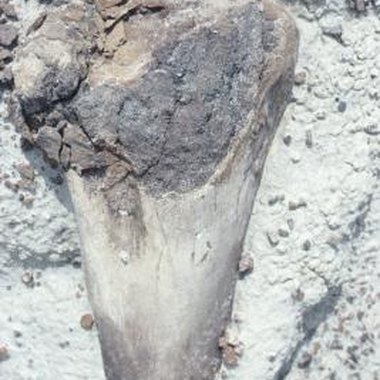 Haddonfield, New Jersey, lies in the Delaware Valley and dates back to 1682. The city stands close to both the Ben Franklin and Walt Whitman Bridges, allowing easy access to visitors from Delaware, Pennsylvania and New York. Dinosaurs traversed the area long ago, with the first skeleton ever found discovered in the area. Even though dinosaurs are long gone, many people enjoy the numerous walking trails surrounding the city.
Crows Woods Nature Preserve
Crows Woods Nature Preserve is a 50-acre urban park with trails meandering through undeveloped forest. The Haddonfield Parks Conservancy owns and operates the preserve, and plentiful birds and wildlife can be viewed along the trail throughout all four seasons. Winter ushers in quiet strolls along the community garden, where Lincoln sparrows are often seen. Trails leading to Cooper River allow walkers the chance to spot beavers on early spring mornings. Mountain laurel sprouts across the fields in early June, and autumn colors await you in October.
Hopkins Pond
Hopkins Pond contains a half-mile natural tree trail that loops around the pond. The self-guided trail switches through a wooded and hilly area. Dedication plaques line the trail. Bring your fishing pole and enjoy a catch in the pond. Access the trail off Grove Street and Hopkins Lane.
Dinosaur Discovery Park
Dinosaur Discovery Park is located at the end of Maple Avenue and Grove Street. The park borders the towns of Haddonfield and Cherry Hill. Although a paved walking path is in the planning stages, walkers can traverse the footpath from the park to the dinosaur excavation site. Plan ahead and bring proper walking shoes as walkers travel through mud and thick underbrush.
Adjacent Trails
Cherry Hill, a mere three miles from Haddonfield, offers many options for walkers. Wallworth Park, located in both Haddonfield and Cherry Hill, offers a bike path within the park, connecting Evans Pond with Wallworth Lake. The Barclay Farmstead contains three trails meandering through wetland and riparian natural habitats. The nature trail includes a small handicapped trail and features 10 information stops. The hiking trail takes hikers through forest and follows the Cooper River until it links up with the other two trails. Hikers can also walk the Cooper River Historic Trail, which takes trekkers on a 15-mile tour of historic properties located along the river.
Photo Credits
Hemera Technologies/AbleStock.com/Getty Images