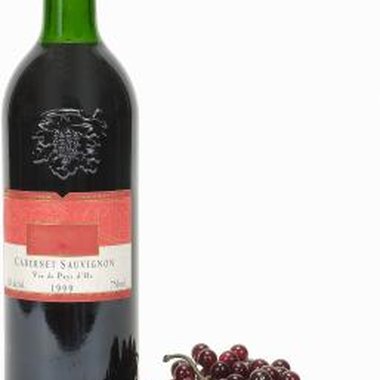 While the word "winery" may make people think of the vineyards in northern California, Pennsylvania is home to dozens of wineries, including many in the southeastern area of the state. Vineyards make a fun day trip, but as with all excursions some research and planning is required to prevent showing up at the wrong vineyard at the wrong time. Bus tours of assorted Pennsylvania wineries are also available should you prefer to leave the planning to professionals. Many wineries are surrounded by local restaurants and eateries, allowing you to stop and nosh for a bit.
Step

1
Use a map provided by Pennsylvania winery websites to find wineries near to you. Though wineries pepper the state, the highest concentration is in southeast Pennsylvania. Research more than one winery to compare ticket prices. Some wineries offer inexpensive admission for a variety of tastings; others offer free tours and tastings.
Step

2
Visit the website of your chosen winery to find hours, tour and event information and whether you can bring your own food for a picnic, if desired. Call or email the winery with tour questions and to find out if tours must be scheduled or if walk-ins are welcome. Another option is to visit the Bucks County Wine Trail, for example, a collection of wineries near each other in Bucks County. This allows you to visit more than one winery in a day, if desired.
Step

3
Print out the directions from the website of your chosen winery. Arrive within winery hours for self-guided or guided tours depending on preference. Tours usually include a visit to the winery's vineyard, wine cellar and wine store.
Step

4
Sign up for the winery's email list to stay up to date on events held at that winery. Some wineries offer a wine club featuring wine bottle discounts, access to new releases and private wine cellar offerings and advance notice of winery events.
Tips & Warnings
Many Pennsylvania wineries offer a variety of events, including singles' tastings, wine and food pairing events, music festivals and wine fairs.

Wineries are generally busier on the weekends so consider making a trip during the week.

Assign a designated driver before embarking on a wine tour.
Photo Credits
Zedcor Wholly Owned/PhotoObjects.net/Getty Images