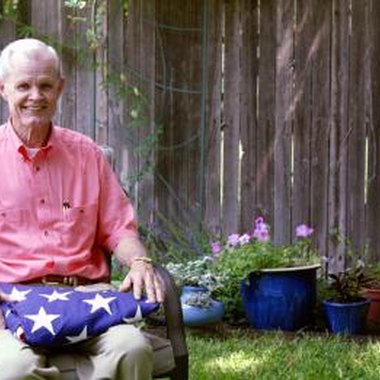 Throughout the United States, different localities organize Veterans Day events to honor members of America's armed forces. Each November the community in Richland, Washington, organizes a Veterans Day parade. The town, in southern Washington State near the Washington-Oregon border, mobilizes and unites the community's residents for the Veterans Day festivities which draws travelers who come to participate in the event.
History of Veterans Day
After World War I President Woodrow Wilson wanted to give Americans an opportunity to honor the servicemen and servicewomen who served in America's armed forces. He proclaimed that the anniversery of the end of World War I, November 11, would serve as "Armistice Day." Veterans Day's official observance date changed several times throughout the years but today Americans again observe Veterans Day every November 11. The city of Richland plans an annual Veterans Day parade in order to involve the community in honoring American veterans.
Richland
Together with Kennewick and West Pasco/Pasco, Richland is a part of the tri-cities area of southern Washington state. The adult population of Richland is approximately 30,000. The town places emphasis on ecological and environmental issues with green businesses accounting for a sizable percentage of the local economy. Veterans of the U.S. military comprise almost one sixth of the Richland population, giving a special meaning to Richland's annual Veterans Day parade.
Parade
The annual Richland Veterans Day Parade departs from downtown West Richland at 9:30 a.m. on the Saturday designated by the city to commemorate Veterans Day. Richland's Combat Veterans International Chapter 3 sponsors the parade's awards ceremony and chili feed, which takes place at Flat Top Park immediately after the parade.
Participation in the Parade
The West Richland Area Chamber of Commerce promotes the annual Veterans Day Parade which brings people who come to enjoy the parade into downtown Richland. Businesses or organizations can participate in the parade free of charge by contacting the West Richland Area Chamber of Commerce office.
Resources
Photo Credits
Jupiterimages/liquidlibrary/Getty Images