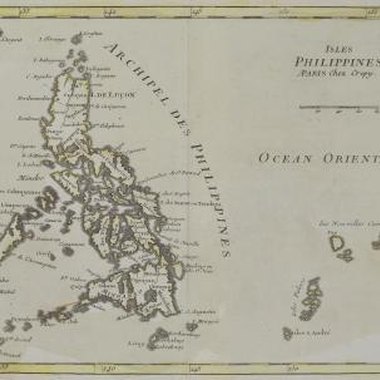 Some vacation destinations may not be as well known as others such as Hawaii or Mexico, but they are beautiful nonetheless. One of these is Puerto Galera, which is located in the Province of Oriental Mindoro in the Philippines. This beach resort, whose name is translated as "Port of Galleons," was originally a safe haven for Spanish seafarers in the 16th Century and now is a popular tourist destination due to its beautiful beaches and lush landscapes.
Getting to Puerto Galera
A vacation to Puerto Galera will usually require you to fly into Manila, Philippines. The airport that services this location is Ninoy Aquino International Airport, and several airlines fly to this destination. Puerto Galera is approximately 70 miles from the airport and there are three ways to get there. You can take public transportation by going to bus terminals located at various points near the airport. In addition, there are vans that you can rent as a private charter and divide the expenses among a few people. Also, there are ferries that can be chartered as well. There are some scheduled ferries such as the SIKAT Bus and Ferry Service. You will need to check with the schedule to be sure the ferry time is convenient for your schedule; otherwise, you may find it more beneficial to charter transportation to the island.
Staying in Puerto Galera
Puerto Galera offers numerous accommodations, including European style hotels as well as Filipino style. Prices range from budget to higher rates for more luxurious accommodations. Some of the more popular tourist areas are Sabang, La Laguna Beach and Coco Beach, with hotels such as the Tropicana Castle Resort in Sabang and the Coco Beach Resort in Coco Beach.
Dining in Puerto Galera
Puerto Galera offers vacationers many dining options ranging from local cuisine to international dishes. There are some popular restaurants near the beach, including Hemingway's Bistrot, which is highly praised for its steaks. In addition, Capt'n Gregg's Divers Lodge is popular for its ocean views and delicious menu, which includes a variety of international dishes.
Activities in Puerto Galera
Puerto Galera is a beach or ocean lover's heaven. Scuba diving is very popular here, as well as fishing, parasailing, windsurfing and jet skiing. There are several locations where you can rent equipment for these activities. Also, you can go hiking, walking on the beach, play golf, go shopping or dancing at several island nightclubs. There are also some interesting cultural sights such as Mangyan Village. This was an original aborigine settlement and is located near the Big Tabinay River. You can go mountain climbing and gold panning in this area.
Photo Credits
Hemera Technologies/AbleStock.com/Getty Images