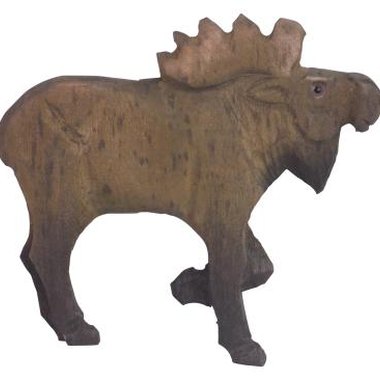 Oslo has the distinction of being the largest city in Norway as well as the country's capital. The city, which contains a mix of renaissance architecture and modern design, offers multiple attractions for tourists. Spend time enjoying Norwegian food, exploring the city's indoor and outdoor attractions and taking in one of Oslo's numerous cultural events.
Places to Stay
From charming bed and breakfasts to world-class hotels, Oslo offers multiple places to stay during a visit. Oslo's Grand Hotel (grandhotel.no) contains high-end rooms and suites, including an entire floor of rooms designed for women only. Guests enjoy a free breakfast buffet and 10 percent off visits to the hotel's spa. Another option is the Thon Hotel Opera (thonhotels.com) which provides easy access to the airport and Oslo's opera house. For a more intimate stay, Villa Frogner (bedandbreakfast.no) is a small bed and breakfast near Vigeland Park with access to some of the city's finest small restaurants.
Museums
Multiple Museums call Oslo home, including the Munch Museum (munch.museum.no) and the National Gallery of Norway (nasjonalmuseet.no/) which both hold copies of the famous painting "The Scream" by the Norwegian artist Edvard Munch. Other museums include the Viking Ship Museum (khm.uio.no/vikingskipshuset/) which showcases shifts and other artifacts from the Viking Age. The Nobel Peace Center (nobelpeacecenter.org/english) offers exhibits that celebrate winners of the Nobel Peace Prize, which is awarded annually in Oslo.
Other Attractions
In addition to its museums, Oslo offers multiple attractions for visitors. Families should visit TusenFryd (tusenfryd.com), an amusement park just outside Oslo that offers multiple roller coasters and other thrill rides. Norway is known for its skiing, and guests visiting in the winter may enjoy skiing at one of the ski resorts in and around Oslo. Other visitors may prefer to take in a show at Oslo's grand Opera House (operaen.no) which houses the Norwegian National Opera and Ballet.
Restaurants
Enjoy traditional Norwegian cuisine, such as smoked salmon, meatballs and ligonberries at one of Oslo's restaurants. Asylet (asylet.no), a pub located in one of Oslo's historic buildings, offers traditional Norwegian food and specialties around the holidays, as well as a beer garden. Det Gamle Radhus (gamleraadhus.no) serves dishes centered around Norwegian fish and game, such as cod and moose. The restaurant is housed in Oslo's first town hall, built in 1641. Kaffistova (kaffistova.com) serves guests dishes they would find in a traditional Norwegian home kitchen for reasonable prices.
References
Photo Credits
Hemera Technologies/PhotoObjects.net/Getty Images