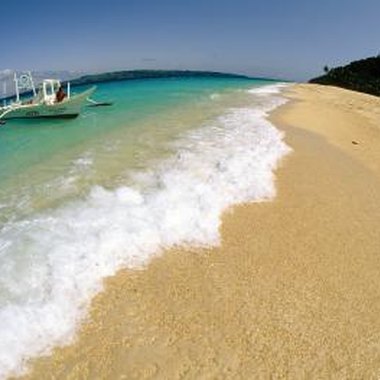 Carmona, Philippines is located south of Manila, near the city of San Pedro. Carmona was settled by Spanish explorers and was a barrio of the mission town of Silang. Carmona is predominantly an agricultural community and owes much of its prosperity to farming. Carmona has several points of interest to tourists, and although it's a less-visited area of the Philippines, it has much to offer travelers.
Getting Around Carmona
Getting around Carmona is relatively easy as the area is accessible from Manila and other provinces by two freeway systems -- the South Luson Expressway and the Cavite Coastal Road. While in Carmona, consider traveling by tricycle cabs, which are are available throughout the town or can be hired out, depending on how far you want to go. The major mode of transportation in Carmona is the Jeepney, which has room for up to 20 passengers and can take visitors to nearby towns for sightseeing. The White Care Vehicle is another option that takes passengers around Carmona much like a city bus system.
Where to Stay in Carmona
Carmona is home to a world-class condominium-hotel called the Manila Southwoods Manor. This facility provides personalized hotel service and recreational opportunities through its facilities at the Manila Southwoods Golf and Country Club, and the Manila Southwoods Sports Club. This "condotel" is known for its classic elegance, friendly atmosphere and commitment to customer satisfaction. The facility has 72 rooms, a restaurant and a coffee shop with local and international cuisine and 24-hour transportation for guests.
Things to do in Carmona
Carmona is the sports capital of this area of the Philippines. Along with the Manila Southwoods Golf and Country Club, visitors enjoy watching horse racing at the Manila Jockey Club and go-kart competitions at the Manila Racing Circuit. While in the area, take in a baseball game at the Carmona Baseball Academy, which is committed to providing free baseball instruction to area youth. For those interested in the agricultural community of Carmona, consider a visit to the Organic Demo Farm. This farm promotes environmentally sound products free from fertilizers and other chemicals, and teaches farmers how to maximize agricultural returns.
Culture in Carmona
Carmona is devoted to its agricultural community and dedicated to promoting this enterprise through the Carmona Public Market. The market is the only one of its kind in Carmona. Its unique design makes the market accessible to differently-abled patrons and convenient for all market shoppers. The culture of Carmona is also showcased through the Carmona Performing Arts Group. Started in 2003, the group promotes the heritage of Carmona and works to develop local talent into professional performers. Visitors can enjoy their performances at festivals and venues throughout Carmona.
Photo Credits
Goodshoot/Goodshoot/Getty Images