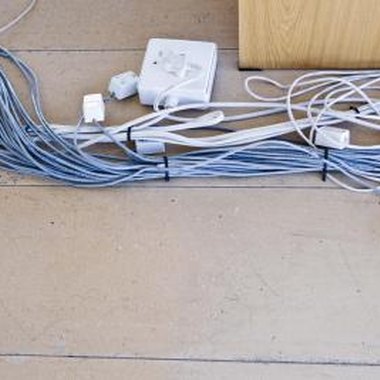 Once the second largest city in the state of Idaho, Pocatello has dropped to number five in recent years. At a population of over 55,000 residents, it can hardly be considered a rural community. Anyone living in the nearly 100 square miles of Pocatello, Idaho has access to all major utilities that make living and working in modern-day society convenient.
Idaho Power
The one power company providing electric services to Pocatello is Idaho Power. Its current organization was founded in 1989, but Idaho Power has been providing services to Southeast Idaho since 1915. It is a regulated company that provides power generated by hydroelectric dams and natural gas power plants. Roughly 70 percent of the electricity that Idaho Power sells each year is generated through the dams and power plants, but they purchase energy on the wholesale market when necessary.
City of Pocatello
For a clean water supply, residents of Pocatello, Idaho rely on the City Water Department. Citizens within city limits pay monthly fees to the City of Pocatello for a package of services that include water, sewer and garbage removal. The department oversees a 5.5 billion gallon water supply to the city each year, in addition to maintaining the city's sewer plant and transporting garbage from individual homes and businesses to the city dump at the outskirts of town. There are a few homes at the outer edges of Pocatello that have their own wells and some have their own septic systems. The city will still provide sewer garbage services if those customers chose to pay for them.
Intermountain Gas
The Intermountain Gas Company is the natural gas provider in Pocatello. It wasn't so long ago that natural gas wasn't available to all areas of the city, but over the last 10 years Intermountain Gas has worked to enlarge their service area. Customers in all areas of the Pocatello city limits can now take advantage of economical natural gas service.
Phone Companies
Much like the power, water and gas services in Pocatello, there is one major phone company if you're looking for a landline service. That company is Qwest, soon to be CenturyLink. Cable One has recently entered the telephone business, becoming CenturyLink's only landline competitor. Cable One telephone service is delivered to homes and businesses through coaxial cable that also carries Internet and cable services to customers. Pocatello, as well as the entire state of Idaho, can now get wireless phone services through several different companies. A scan of the local yellow pages or Internet search will yield a list of mobile phone companies such as Verizon, Sprint and Edge Wireless.
Television Services
Free, network channels are available to any home in Pocatello with an antenna, but for premium and enhanced television viewing many people opt for cable or satellite service. Cable One is the sole cable company providing cable television to the city of Pocatello. The list of the companies that provide satellite television to Pocatello are as numerous as mobile phone companies. Direct TV and DISH Network are among the better-known companies providing satellite services to Southeast Idaho.
Photo Credits
Jupiterimages/BananaStock/Getty Images