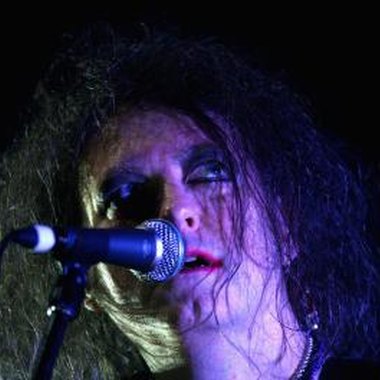 Schecter makes a variety of electric guitars and basses. Schecter users include members of the Cure, Disturbed and Stone Temple Pilots. In addition to the regular electric guitars and basses they manufacture, they also make custom models and artist models, making it possible to have the exact same guitar configuration as a Schecter guitarist you admire.
Electric Guitars
Schecter manufactures dozens of electric guitar models. Some of these include the C-1 Standard, which includes a rosewood fretboard, as well as Duncan pickups and 24 frets. The Damien-6 also has a rosewood fretboard but has EMG HZ-H4/H4A pickups. The Blackjack ATX C-1 has an ebony fretboard that makes it easier for long sustain. In addition to selling these and their other electric guitars in right-handed models, Schecter manufactures many electric guitars for left-handed players, including the Blackjack ATX C-1, the C-1 Standard, the Damien-6 and Hellraiser C-1.
Custom Guitars
Through Schecter's custom shop you can configure your own custom guitar. This gives you ultimate control over how your Schecter guitar looks and sounds. You can choose the model/body shape, bridge, scale length, back binding, neck set, pick guard, tail piece, pickup configuration and several other options. Custom guitars can be noticeably more expensive, so consider if a current model has what you want before going the custom route.
Artist Guitars
Several guitarists have their own special Schecter guitar that Schecter also makes available to the public. Such guitarists include Robert Smith of the Cure, Chris Garza of Suicide Silence, Gary Holt of Exodus, Jeff Loomis of Nevermore and Synyster Gates of Avenged Sevenfold. Many other guitarists play Schecter guitars that don't have their own models, including Dez Cadena of the Misfits and Burton C. Bell of Fear Factory.
Bass Guitars
Schecter also makes bass guitars in both right-handed and left-handed models. This includes the Diamond-J, which has a maple neck and Schecter Monster Tone II pickups. The Stargazer-4 has a rosewood fretboard and EMG MMHZ/EMG SJHZ pickups. The Ultra Bass features a neck made from three pieces of maple and two center strips of walnut, along with a rosewood fretboard and EMG TBHZ Custom Passive Soapbar pickups.
Resources
Photo Credits
Ryan Pierse/Getty Images Entertainment/Getty Images