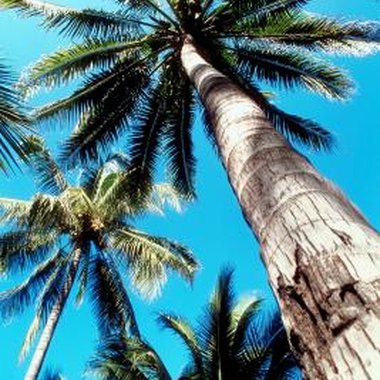 While Mexico has seem some unrest over the years, Puerta Vallarta has remained a safe and popular tourist destination for travelers of all ages. This destination offers plenty of activities for children, including off-road vehicles and ocean activities. You must take some precautions to keep the family safe, though. Use common sense and some planning to keep the family together and keep the fun going.
Family Resorts
Adult-oriented resorts focus their offerings on activities children usually cannot participate in or won't appreciate. Fine dining, happy hours and physical activities requiring high levels of coordination are the norm. Family resorts such as the Palace Resort and the Melia offer activities such as tennis, bicycle riding and multiple beach activities. Some resorts even have special children's rates. Another option is to find a resort with private homes to stay in. This offers family seclusion and the ability watch children more closely since these places lack the hustle and bustle of a fast-paced resort.
Child-Friendly Activities
When you think of Puerta Vallarta, beautiful sandy beaches usually come to mind. It should come as no surprise that some children's activities take advantage of the expansive shoreline. Amusement parks within Puerta Vallarta offer a dolphin experience in which adults and children can swim along and interact with dolphins. Other activities at local parks include miniature golf. Older children can enjoy biking and riding ATVs on trails.
Food Preparation for Children
There are two main concerns regarding food and traveling with children -- choices and safety in preparation. Regarding choices, children have specific tastes and usually need some type of children's menu to eat without complaint. Many restaurants, especially ones located at family-friendly resorts, offer typical children's menu food such as french fries and hamburgers. Preparation and quality of food can make foreigners sick, even if prepared properly. One reason for this includes microorganisms not indigenous to North America. Solve this issue by adding several drops of Microdyn, an anti-microbial agent, to food and water to kill harmful organisms. Find this product at stores and resorts across Puerta Vallarta.
General Child Safety Tips
Generally speaking, Puerta Vallarta has a good reputation for safety since tourism keeps the economy afloat. As such, the Mexican government goes to great lengths to ensure tourist safety. Seeing heavily armed officers is normal during your stay, but not a reason to lower your guard. Make sure a parent is with children at all times. Also, do not carry any expensive jewelry or clothing with you while traveling away from the resort. Always watch out for drivers when crossing the street with your children as well, since the Mexican driving culture is more aggressive than that of the U.S. Finally, firmly tell your children to be on their best behavior since laws and customs differ from home.
Photo Credits
Jupiterimages/Photos.com/Getty Images