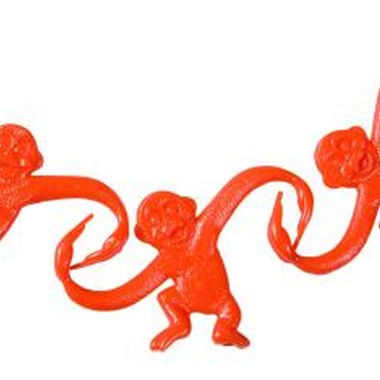 Woody and Buzz became household names when the original Toy Story movie debuted in 1995. Since then, kids of all ages have embraced the cowboy and the space hero and their friends, and little ones often want to throw Toy Story-themed birthday parties. Carry on the Toy Story spirit in your invitations. Take your party to infinity and beyond!
Printable Invitation
A Disney-owned website has a pattern for a printable, full-color invitation for a Toy Story party that you can print onto sturdy paper and mail to party guests. This is the simplest invitation option. Woody, Buzz, the army men and aliens each highlight an invitation. The invitations include a place for all relevant details, including who, what, when and where.
Buzz Rocket Ship
If your child's favorite character is Buzz Lightyear, then you can make a rocket ship invitation. Cut a rocket ship shape from blue or white paper and glue to a red or blue background. Use stickers of Buzz to decorate the invitation. Word the invitation in "space command" language, inviting "space rangers" to the party. Give all relevant details to the guests so they know where and when to go for the party.
Woody's Hat
If your child wants a Woody-themed party, then tailor the invitations to match that theme. Cut invitations in the shape of Woody's hat. Write the party details using cowboy phrases, including "partner," "cowboys or cowgirls" and other cowboy phrases. Use stickers of Woody or the other Round-Up Gang characters to decorate the invitation. You also could shape the invitations into a sheriff's badge and cut them out of yellow construction paper.
Pizza Planet
Another aspect of the original Toy Story movie is Pizza Planet. Pizza Planet was a space-themed pizza restaurant that Andy loved. For a Pizza Planet-themed invitation, you could shape the invitations to look like the aliens from the arcade or shape them to look like planets. Use space language when wording the invitation, inviting guests to "zap" into a Toy Story birthday party. This invitation goes well with a party hosted at a pizza restaurant.
Photo Credits
Photos.com/PhotoObjects.net/Getty Images