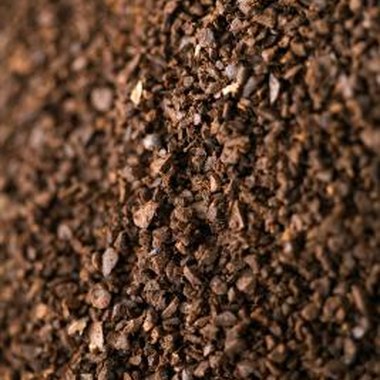 Los Santos, Costa Rica, is in the southeastern region of the country, about 47 miles from the capital city of San Jose. Los Santos, or "Saint's Zone," features small villages amid coffee plantations. The region enjoys a long rainy season from May through November. Besides tasting home-grown coffee, many visitors enjoy viewing wildlife such as tapirs, mountain goats, porcupines and jaguars. Multiple species of trees are in the area, including Mexican elms, palm trees and cypress trees. Many tour companies provide travel packages to the Los Santos area.
Costa Rican Trails
Costa Rican Trails offers a three-day, two-night hiking adventure into Los Santos. Included in the tour price is transfer back and forth from San Jose. The tour begins in Copey, which stands 1,151 feet high and ends in Londres. On the first transfer day, explore apple, peach and Hass avocado crops, and tour the local coffee plant in Santa Maria. Begin your hiking adventure over the next three days by trekking through Los Santos Forest Reserve, Betania, Casa Parra and Londres.
NETC Educational Travel
NETC Educational Travel provides hands-on experience to students and teachers on their Costa Rica Service Learning Tour. The tour focuses on using the LEAP -- Learning through Exploration and Participation -- program, and all directors are LEAP certified. Participants enroll in a eight-day tour, three of which are spent in Los Santos. Tour attendees join in community support and group discussions and help on environmental projects. Native artisans guide students through oxcart painting crafts, and dancers teach folklore dances such as the El Torito.
Santos Tour
Santos Tour was established in 2003, with the main objective of offering various tour programs that conserve the culture and beauty in the Los Santos region. Tour guides are hired locally. Various tours exist, some offering college credit. Tours involve volunteering and working on projects in rural communities, including building trails or working on local farms. On some tours, participants live with local families. All tours also include fun adventures such as volcano trips, whitewater rafting and whale watching excursions.
Local Tours
Tourists looking for a cheaper vacation can stay at the hotel and take many local tours from there. The hotel offers a one-day Savegre Coffee Tour. Besides touring the coffee processing plant and Zona de Los Santos, participants visit surrounding coffee fields and receive sample tastes of home-grown coffee. An optional bird watching tour can be added. The Savegre Waterfall tour offers a guided one-hour walking tour to the falls. Both flora and fauna are visible along the trek. The hotel can arrange horseback riding and guided hiking trails as well.
Photo Credits
Jupiterimages/Photos.com/Getty Images