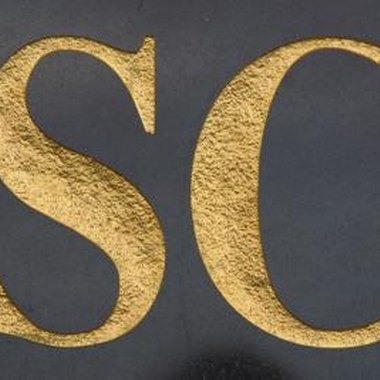 The city slogan, "Historically Southern, Culturally Modern" does well to surmise the spirit of Spartanburg, South Carolina. A large portion of the city was built in the late 19th and early 20th centuries, and many historic landmarks still remain. However, Spartanburg is also a thriving creative community, offering art, music and culture, Southern style. Whether you're into cars, sports or music, Spartanburg has tourist attractions for almost every interest.
Hollywild Animal Park
Hollywild Animal Park is listed as No. 1 on Spartanburg's list of official things to do while visiting the city. Hollywild is comprised of over 70 acres of land, developed as an Outback safari ride complete with free-roaming animals. The animals visitors can see and possibly interact with include zebras, bison, Watusi cattle, emus and donkeys. Hollywild is also home of Tank, the rhino, famous for his role in ZICAM commercials.
BMW Zentrum
Car enthusiasts visiting Spartanburg will not want to miss the chance to tour the BMW Zentrum, an attraction that has the only BMW manufacturing plant in the United States. BMW Zentrum is located 27 minutes from the heart of downtown Spartanburg and allows tourists to see Z4 roadsters as they are built on an actual assembly line. The Zentrum tour takes you on a journey of the history that led to the development of one of the most respected car-makers in the world, BMW.
Spartanburg Art
Spartanburg nurtures and actively showcases its local art scene, offering several ways for art lovers to take in the culture. Each year, the city publishes a walking map that points to must-see galleries in the downtown area. If sculpture is your thing, the city runs the SpARTunburg SculpTOUR, which features more than 80 outdoor sculptures. In the realm of architecture, tourists can peruse the city's colleges and the Beaumont Mill and Village historic district, built during the late 19th century.
Landmarks
Many of Spartanburg's streets are functioning musuems showcasing architecture from the city's early role in national history. Visitors can quickly get a sense of this as they stroll city streets dotted with historic landmarks in every direction. More poignant landmarks include the Walnut Grove Plantation, Cowpens National Battlefield and the Hub City Railroad Museum.
Dining, Music and Nightlife
Spartanburg has one Irish Pub called Delaney's, which also serves food. The Beacon is home of a revered chili-cheeseburger and "world-famous" sweet tea. If you're in town during April and May, you can enjoy free live jazz every Friday evening thanks to Spartanburg's "Jazz on the Square" series. April through August, there is a free concert at Denny's plaza on Thursday evenings. Spartanburg's downtown area and mall also are hotspots for dining, offering cuisines such as American, Italian and Chinese.
Outdoors and Active Lifestyle
If you prefer to be a spectator when it comes to sports, you can see the NFL team Carolina Panthers practicing at Wofford College in the summer. Spartanburg is also home to more than a dozen public parks where visitors can enjoy activities such as boating, swimming, biking, running or simply strolling through nature.
Resources
Photo Credits
Hemera Technologies/AbleStock.com/Getty Images