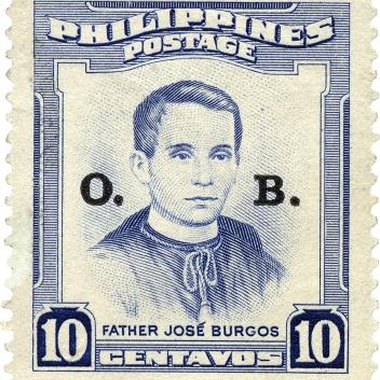 The district of Pampanga in the Central Luzon Region of the Philippines boasts some impressive tourist attractions. Famous for its food, such as a pork dish known as Sisig, Pampanga has gained the title "The Culinary Center of the Philippines." Visitors to the district can also enjoy attractions ranging the capital city, San Fernando, to the natural wonder of Mt. Arayat.
Festivals
Visiting Pampanga during one of the many annual festivals can provide tourists with an entertaining experience. One of the most famous, the Giant Lantern Festival, takes place during December in the capital city, San Fernando. This involves colorful lanterns, up to 20-feet in diameter, parading through the city. Other spectacular festivals include the International Hot Air Balloon Fiesta at Clark Field in February and the Easter Festival "Cutud Lenten Rites" in San Fernando, which celebrates the passion and death of Christ.
Natural Wonders
The Landscape of Pampanga has a variety of natural wonders that tourists can enjoy. Mt. Arayat provides a spectacular sight and hiking on its slopes can provide a fun adventure. Many bird species use the Candaba Swamp and Wild Duck Sanctuary as wintering grounds between October and April and the area has some impressive plant and wildlife sights for visitors. The Dara Falls at Porac are a beautiful location, where visitors can enjoy some water fun.
Food
The Kapampangan cuisine of the district can provide visitors with an enjoyable culinary experience. Interesting delicacies to try include Sisig, which has a main ingredient of grilled pork cheeks, salt-preserved crabs known as Burung Talangka and a creamy dessert by the name of Halo-Halo, which comes in a variety of flavors.
Cultural Experience
The Hilaga Cultural Village (no website; North Luzon Expressway, San Fernando City; 001-63-2-732-1663) gives visitors an experience of the culture, heritage and entertainment of the northern regions of the Philippines. It showcases the arts and crafts of the area and has a number of indoor and outdoor venues for shows. The Nature Sanctuary area of the village provides an interesting insight to the flora and fauna of the Philippines.
Churches
The Pampanga district has some beautiful churches to view, with many of these having histories dating back hundreds of years. Originally constructed in the 1700s, the Betis Catholic Church in Guagua has an impressive ceiling mural painted by Simon Flores in the 1800s. One of the oldest churches is San Guillermo Parish Church in Bacolor. Originally constructed in 1576, the church still hosts Sunday services to this day. Other impressive churches to view include the Parochial Church in Apalit and the Apu Chapel in Angeles City.
Photo Credits
NA/PhotoObjects.net/Getty Images