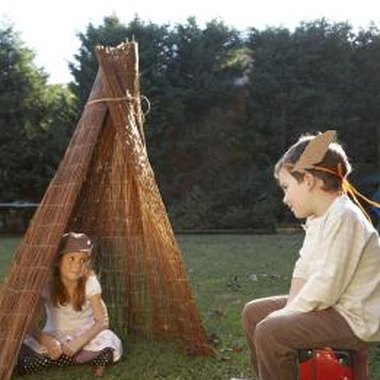 Native Americans have lived throughout Pennsylvania since long before the town of Tionesta incorporated in 1867. In the mid 1960s, several businessmen in the town developed the idea of honoring the first settlers of the area by beginning the Tionesta Indian Festival. The event in its current state includes everything from a carnival and parade to activities such as lawn mower races and a dodge ball competition.
History
Though the origin of the official festival dates to the mid 1960s, since the late 1800s Tionesta has held a celebration of the first Native American settlers of the area. While many Native Americans still sport authentic dress for the parade that is a centerpiece of the weeklong festival, today the history has taken a backseat for the wider appeal of the carnival, parade and food vending. The festival runs for a full eight days, normally in August each year.
Vision Quest Buffalo Soldiers
The Buffalo Soldiers, the moniker given to the first black military veterans, has come to be used with respect to describe all African-American soldiers who served in the U.S. military. The Vision Quest Buffalo Soldiers host a re-enactment march as part of the Indian Festival, and the group dresses in accurate period uniforms. Among the famous Buffalo Soldiers were baseball legend Jackie Robinson and Lt. Henry Flipper, the first black graduate of the U.S. Military Academy at West Point.
Activities
The festival includes a parade, carnival, tournaments for basketball, volleyball and dodge ball players, a pet parade, food, and arts and crafts. Nightly entertainment includes live concerts and dances.
Other Features
A Trash and Treasure Day is held throughout town during the week of the festival, which is a fancy name for a community-wide thrift shop and yard sale. To please both ends of the spectrum, there is both a fishing derby and a fashion show. To top it off, riding lawn mower races bring together all kinds of yard jockeys.
Photo Credits
David Woolley/Digital Vision/Getty Images