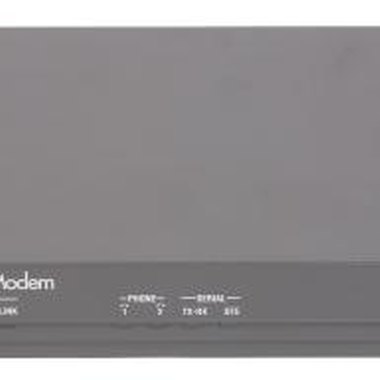 Time Warner Cable offers a variety of Internet services for its customers in New York City. If you live in New York City, you can choose to use Time Warner's in-house Internet provider, Roadrunner cable, or Earthlink DSL, which is an Internet provider serviced by Time Warner. Each has advantages and disadvantages, and choosing which to use depends on your individual needs.
Speed
Time Warner Earthlink is a DSL service, and is, therefore, on average slower than Roadrunner, which is a cable service. Internet speed is measured in mbps (megabits per second). The higher the number, the faster the speed. According to Time Warner Cable's website, Roadrunner's fastest package offers speeds up to 15 mbps, while Earthlink offers speeds up to 10 mbps. However, if there is enough activity on the cable line, then Roadrunner's speed can significantly decrease, while there is consistent speed on Earthlink's service.
PowerBoost
Powerboost is a service only available to Roadrunner users. Powerboost will give you an extra boost of speed, over 15 mbps, when you are downloading large files. This extra boost is only available to you when you begin downloading the file, for about the first quarter of the download. After that, Time Warner will throttle your speed back to normal. Powerboost is designed to make quicker, tasks that require large amounts of broadband.
Customer Support
Since Roadrunner is an in-house Internet service, they offer customer support through Time Warner. This means that if you have multiple services from Time Warner, such as phone or television, they can handle all problems that you have at once. Earthlink customer support is provided separately by Earthlink, and they offer free 24/7 web support. In addition, Earthlink provides free upgrades as their service expands. However, it is more difficult to get Earthlink technical support in your own home because they are a separate company.
Premium Features
Earthlink offers a variety of extra features to its customers, such as 8 e-mail addresses, and web space to host your own website. In addition, Earthlink provides its users with a Photo Center and Digital Music Center to store and manage your media files. Roadrunner offers most of its extra features through Roadrunner.com which gives you access to multiple e-mail accounts and parental controls. Roadrunner also comes with a free security suite, which helps you block Internet access by unauthorized users.
Photo Credits
Hemera Technologies/PhotoObjects.net/Getty Images