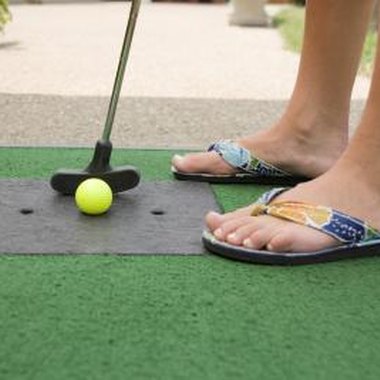 A small village in Dutchess County just east of the Hudson River, Wappingers Falls is home to only about 5,000 residents. Despite its small population, the town features many attractions and diversions for residents and visitors looking to stay engaged. There are opportunities for sightseeing, art appreciation, family entertainment and recreation in this historic New York village.
History and Sightseeing
The Wappingers Historical Society (wappingershistoricalsociety.org) formed in 1967 in an attempt to preserve and present the historic landmarks of this village to community members and visitors. Since that time, the Society has formed a museum at Mesier Park and Homestead, where guests can tour the grounds of a home that has roots reaching back to the 1700s. Guests may walk through the house and examine the various artifacts and period art pieces that it contains. Additionally, visitors may take walking tours of the nearby park, which contains war memorials and has hosted the village's annual public picnic since 1971.
The Arts
Groups interested in the arts also have one major option in the village. Wappingers Falls is home to The County Players (countyplayers.org), a volunteer organization of artists that works to bring theatre to all members of the community. This non-profit company has performed in the village since 1958. Past performances have included classics like "My Fair Lady" and "Twelve Angry Men" and musicals like "Grease."
Family Entertainment
Wappingers Falls is also home to one major family entertainment complex. Fun Central (fun-central.com) provides diversions for guests of nearly any age. Some highlights of the center include batting cages, a full arcade with virtual roller coasters and mini golf. Fun Central is also home to a more exclusive attraction known as bumper boats, where guests drive boats around shallow pools of water, bumping into and trying to soak competitors. The center also has a snack shop with pizza, popcorn and other quick snack staples.
Parks and Recreation
For families that would prefer to enjoy the outdoors in Wappingers Falls, the village also has some notable parks and places for recreation. One of the most prominent parks in the village is Bowdoin Park, located at 85 Sheafe Road. Open until evening seven days a week, the park features many scenic walking paths, along with picnic areas, four pavilions, sports fields and a handicap-accessible playground. There's also a chapel called Ellessdie on the premises that has hosted weddings and other celebrations.
Photo Credits
Jupiterimages/liquidlibrary/Getty Images