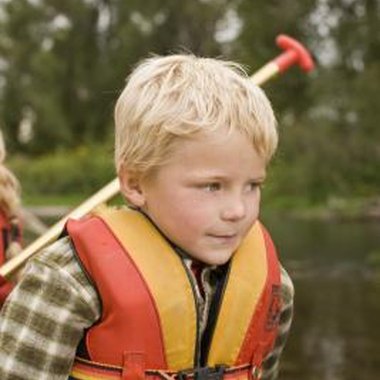 Hartsville lies in the Pee Dee region of South Carolina, with the city spreading out from the shorelines of the Black Creek and Prestwood Lake. These water bodies can provide fun activities for children to try, and Hartsville also boasts a variety of other amenities for kids to enjoy some indoor and outdoor entertainment.
Park Playgrounds
A few of the public parks (hartsvillesc.com) in Hartsville have playground areas available, and these provide suitable locations where children can expend a little energy and have some fun. Facilities which have kid's playgrounds include Lawton Park on the shoreline of Prestwood Lake and Pride Park on South Sixth Street.
Sports
Byerly Park (hartsvillesc.com) provides a variety of facilities for kids who enjoy sporting activities. The park covers an area of around 90 acres and has football, soccer and baseball and softball fields. Other outdoor amenities include a walking trail, running track, tennis courts and horseshoe pits. The Coach T.B. Thomas Sports Center in the park houses a gymnasium. The park opens from sunrise to 11 p.m. each day, giving kids the option of enjoying the facilities on their own or signing up for one of the many organized sporting events.
Educational Fun
Kids can learn a little about the history of the city by visiting the Hartsville Museum (hartsvillemuseum.org). Housed in an old U.S. Postal building, the museum is open Monday through Saturday, with free admission. The museum has collections of objects and artifacts relating to the history of Hartsville and the surrounding area, with exhibits including "Cotton, Field to Fabric," and "The Eastern Carolina Silver Collection." Children can visit by themselves during normal open hours, and the museum also organizes guided group tours for schools and youth groups.
Indoor Entertainment
The Black Creek Arts Council (blackcreekarts.com) offers the chance for kids to enjoy some art fun. The facility in Hartsville hosts classes, weekend workshops and summer camps, which provide children with art lessons and help them improve their artistic skills. The Hartsville Skating Arena (hartsvilleskatingarena.com) opens from Thursday to Saturday, providing the chance for kids to enjoy a little indoor skating action.
Local Events
Local events take place throughout the year, and many of them are suitable for kids. The Black Creek Kayak/Canoe Festival (visitdarlingtoncounty.org) takes place in early May. It offers the chance to learn about the fun of kayaking, with instructors teaching the basics and getting kids out paddling on the Black Creek and Prestwood Lake. The 4th July Family Fireworks Festival (visitdarlingtoncounty.org) provides a spectacular display at the Emmanuel Baptiste Church. Kids can also enjoy a range of entertainment, including midway games and pony rides.
Photo Credits
Darrin Klimek/Lifesize/Getty Images