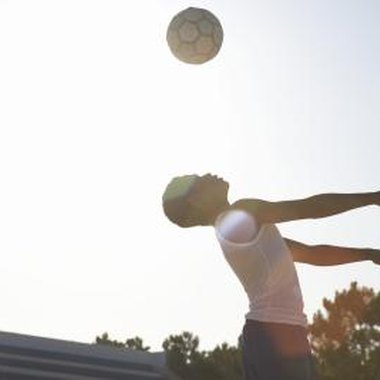 Florence is located in the eastern part of South Carolina and is close to being at the mid-point between New York City and Miami along I-95 and less than 70 miles from Myrtle Beach. With a population of more than 30,000, it is nestled in an area rich in history. Florence is known by those who live there as a family oriented city, with many attractions and activities that can keep children and parents busy throughout the year.
Sports
Florence's Parks and Recreation Department offers many kid's activities throughout the year. The supervised skate park at McLeod Park accommodates boarders and in-line skaters with half-pipes, three quarter pipes and a fun box with rails. Protective gear is required at all times. Local community centers host after school programs and many parents volunteer. Crafts, movies, fitness activities and homework time are all part of the program. Youngsters are encouraged to participate in sports including football, basketball, baseball and softball. The Florence Soccer Association provides both recreational and competitive soccer to area youngsters all the way into their late teens.
Florence Little Theatre
Florence Little Theatre taps into the creative side of your child, hosting many events year-round. A Children's Workshop is held after school and appeals to kids from second to eighth grades. Acting skills, drama, music, makeup and technical components are all presented in the workshop. A week long camp is held during the summer and offers arts, crafts, music and movement for children ages five through eight. Teachers throughout Florence take advantage of field trips to the theater where the Schoolhouse Players perform.
Florence Museum
Florence Museum contains a massive collection of artifacts documenting the city's and area's history. Since the railroad played a vital role in the city's establishment and growth, , a restored caboose filled with railroad memorabilia is key museum feature. Mornings at the Museum offers children up to age four story time, complete with interactive play. Weekly summer camps are available, motivating kids to learn about fossils, art, undersea creatures and Civil War exploration.
Florence Family YMCA
Over 1,800 children participate in programs at the Florence Family YMCA. Preschool, after school and home school programs can enrich your child's education. Soccer, Tae Kwon and flag football keep kids in shape. Both an outdoor and indoor pool feature parent/child adapted aquatics, as well as a swim club and lessons. Summer camps include hip-hop dance and kid's golf. British soccer camps are also held yearly and teach skills, drills and scrimmages coached by international experts.
Other Museums
The War Between the States Museum was founded in Florence in 1988 and displays thousands of Civil War artifacts. About 400 Union and Confederate soldier photos are a major feature in the museum. The museum, which charges a nominal fee, is open on Wednesdays and Saturdays. Darlington Raceway Stock Car Museum and Pit Shop is a 15 minute drive from Florence. Many famous racing cars are part of the museum including the 1956 Ford convertible which won 22 races in one year and the 1967 Plymouth driven by Richard Petty. Kids under 12 are free making the museum an affordable and fun place to go. Dooley Planetarium at Francis Marion University hosts observatory events every month. In addition, public shows are featured throughout the year. Evening Sky introduces the novice astronomer how to read a sky map, while Christmas Star speculates on the star mentioned in connection with the birth of Jesus Christ.
Photo Credits
Roger Weber/Digital Vision/Getty Images