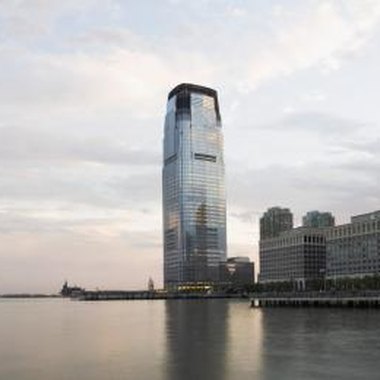 New Year's Day is one of the rare days of the year when Hoboken, N.J., falls eerily silent. While many businesses and city services will have the day off, it's still possible to enjoy some of the city's attractions. Remember to plan ahead, though, because plenty of other Hoboken folks will have the same idea.
Start With Brunch
Several Hoboken restaurants will open their doors for patrons who are looking to start their year off with a hot meal. The restaurants open for brunch on that day will see a crush of patrons, so places like The Brass Rail (thebrassrailnj.com) and 3 Forty Grill (3fortygrill.com) recommend reservations. To cope with the high volume of customers, restaurants including The Dining Room at Anthony David's (anthonydavids.com) and City Bistro (citybistrohoboken.com) offer a "prix fixe" menu to take pressure off of the kitchen.
Wish Manhattan a Happy New Year
Hoboken is lucky enough to have good view of Manhattan from the Hudson River Waterfront Walkway. The walkway is maintained throughout the winter, which means it should be clear of snow and ice on New Year's Day. The view to Manhattan is particularly good from Castle Point Lookout, on the campus of Stevens Institute of Technology (www.stevens.edu), which is the highest point in Hoboken.
Catch a Movie
Clearview Cinemas (clearviewcinemas.com) is open all year long and offers a relatively quite respite for those that want to catch up on the latest feature films. The theater is located at 409 14th Street. As of August 2011, tickets start at $8 for children and $11 for adults, with special pricing applying to special features and 3-D viewing experiences.
Hike Storm King Mountain
Get outside of Hoboken for a winter hike up Storm King Mountain. Outdoor Bound Adventures organizes an annual hike six miles up to a craggy lookout point above the Hudson River. The group meets at 73rd Street and Broadway and returns to the same place. Bring a lunch, a thermos full of something hot to drink, lots of water and a camera to capture the frozen scenery.
Photo Credits
Medioimages/Photodisc/Photodisc/Getty Images