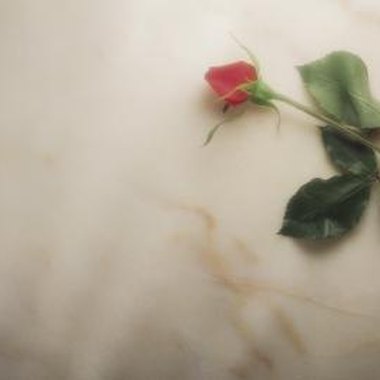 Valentine's Day is full of hearts, flowers and romance for many couples. You, on the other hand, may be thinking of another day with kids and responsibilities. You need to change that thinking. You have to take this day and reconnect with your partner. Unfortunately, you may get caught up in the day-to-day activities with your kids and neglect your partner. Valentine's Day offers you an opportunity to focus on the two of you and make your relationship a priority. Luckily, there are many things you can do that will put a smile on your lover's face and bring you a little closer.
Have a Special Dinner
Hire a babysitter if you can. Go out to a romantic restaurant in your city. Dress up for your partner and enjoy the time together. Alternatively, stay home and make a special dinner for the two of you. Feed the children first and have your dinner later. Set the table with candles and play romantic music to add to the atmosphere. Serve your partner's favorite foods and don't forget to toast with a bottle of bubbly. Dance slowly as you look lovingly in each other's eyes.
Scavenger Hunt
Put an adult twist on a scavenger hunt. Write love poems and tape them to little candy bars. Alternatively, cut out hearts from red construction paper and write a poem on each one. Each poem should contain a clue to the next item. Hide the first item someplace simple, such as the bathroom counter. Leave a clue for the next item, and watch your partner go after all the items. Place the last item under his pillow, along with a coupon for a personal massage from you.
Have a Party
Invite other couples with kids to a party. Serve food such as pizza, hot dogs and hamburgers. Have chips, juice and soft drinks available, as well as chocolate, candy and cookies. Let the kids play games and set up games for the adults, such as trivia games or charades. Decorate the house with red hearts and hang red streamers. Get a heart-shaped cake to add to the festivities. Ask each person to wear red or valentine items, such as heart-shaped earrings or a red shirt or tie.
Watch a Romantic Movie
Cuddle up with your partner after the children have gone to bed. Rent a romantic movie that you both want to see. Light the fireplace if you have one or turn off all the lights and burn scented candles. Sip on glasses of champagne and feed each other chocolate candy. Enjoy the romantic atmosphere as you hold each other close.
Photo Credits
Ablestock.com/AbleStock.com/Getty Images