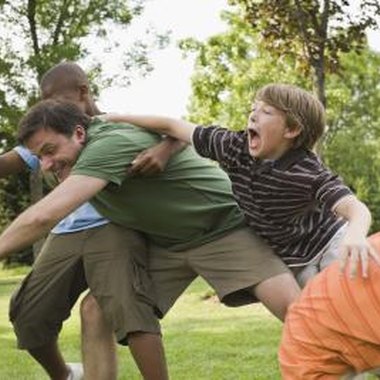 The anticipation of an event is often the sweetest part. Before a Packers game, revel in your anticipation by taking part in the many events located in the Lambeau Field parking lot or the Atrium. Certain things to do are free, and even people who aren't watching the game in the stadium can attend. If you arrive early, don't fret; you may find yourself having a lot of fun before the first kickoff.
Atrium Pre-Game Party
Attend the Atrium pre-game party on the main level of the Lambeau Field Atrium. The pre-game party consists of the live Packers Preview Broadcast for two hours prior to kickoff, with Dennis Krause, Bill Scott and Bill Michaels. There are also giveaways, music and concessions throughout the show.
Tundra Tailgate Zone
Tailgate at the Tundra Tailgate Zone in the Lambeau Field parking lot. The free Tundra Tailgate Zone features live bands, alumni autographs and climate controlled tents to enjoy. Food and drinks are served courtesy of Saz's of Milwaukee.
Other Activities
Enjoy other events such as playing interactive games at American Family, enjoying games and Dr. McGillicuddy drinks at the Dr.'s Lounge, getting your picture taken with the Kraft Macaroni and Cheese Noodle and visiting the Packers Pro Shop for NFL swag items. Also, check out the FABCO CAT equipment display and photo opportunities.
Hobbies
Make your own signs to bring into the stadium and cheer the Packers on at the on-site Kohl's. You can also visit the Wisconsin Army National Guard to take part in the interactive trailer, a football toss, obstacle course and giveaways.
References
Photo Credits
Jupiterimages/Comstock/Getty Images