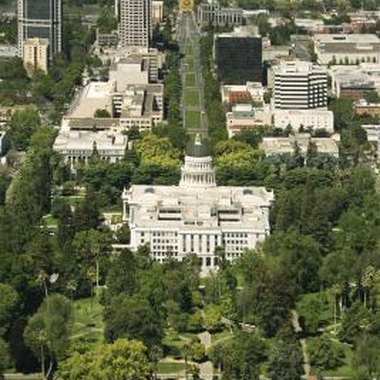 As the capital city of California, Sacramento is brimming with fun activities for couples and singles alike. On Valentine's Day, Sacramento offers many romantic and exciting date ideas for couples. According to PlanJam.com, Sacramentop recently ranked among the top cities for singles in the U.S., so singles and groups of friends won't be left out on the day of love. No matter your budget or preference, there are many things to do around Sacramento on Valentine's Day.
Romantic Couples
Give your partner the gift of culture and romance on Valentine's Day by getting dressed up and going to see the Sacramento ballet (sacballet.org). For a classy, romantic overnight excursion, couples can purchase the romance package offered by the Delta King Hotel. The package offers dinner, theater and overnight lodging aboard the Delta King, an anchored steamboat that has been converted into a hotel. The romance package also includes complimentary turn-down service and a continental breakfast.
New Couples
If Valentine's Day lands on one of your first dates, keep things light and enjoyable by planning a fun daytime date in Sacramento. The arboretum at University of California Davis in Yolo County is open daily, and offers a variety of gardens for a romantic Valentine stroll. For a more active date, grab your bikes and take a bike tour of Sacramento. Fill your tour with interesting stops, such as the state capitol building, Sutter's Fort or Tower Theatre. You can also experience the city with a horse-drawn carriage ride through historic downtown. Classic Coach Carriage Service allows you to plan your own route, but also offers four different pre-planned tours.
Singles and Friends
Valentine's Day is no time to mope if you are single in Sacramento. Boost your self esteem by entering the annual Race for Justice Valentine Run presented by Legal Services of Northern California. The run begins at CrossFit Sacramento at 2420 Butano Drive and continues on through the Arden Park neighborhood. The event is open to runners and walkers of all fitness levels. At the finish line, participants are treated to refreshments, entertainment, massage therapists and fitness experts. Groups of friends can enjoy Valentine's Day together in Sacramento by making reservations at The Kitchen, where patrons can watch a chef prepare a six-course dinner in an elegant setting.
Classic Dates with a Twist
If you are a traditionalist and wish to take your date to the classic dinner-and-a-movie, try putting a new spin on an old classic. Skip dinner and dine out for dessert at Elizabeth Chocolates, Freeport Bakery or Ettore's. Go see a movie at the historic Tower Theatre. Before or after the movie, you and your date can share a slice of cake next door at the Tower Café. You can also have a more private movie-going experience at the Sacramento 6 Drive-In, located off highway 50.
Photo Credits
Thinkstock/Comstock/Getty Images