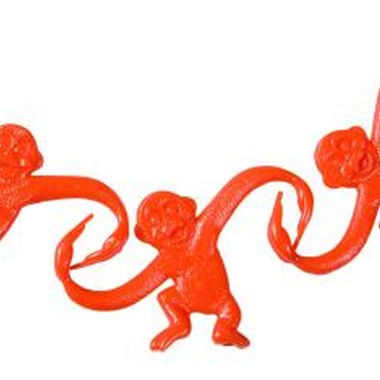 Many people claim they picked up a copy of "The Twits" because the title alone drew them in. "The Twits" is a book geared for children between 7 and 11 but many adults love it, too.
Overview of "The Twits"
The first edition of "The Twits" hit store shelves on December 17, 1980. "The Twits" spawned a stage play with the same title and storyline in 1999 and there are rumors that a Twits movie will be out in 2012. The film is being adapted for the screen by John Cleese and is being made by Walt Disney films.
Synopsis of "The Twits"
The Twits are a married couple who are nothing but nasty. They spend their lives tormenting one another with foolish pranks and being cruel to children, animals and their pet monkeys. Mr. Twit has a disgusting, shaggy beard that is full of food. Mrs. Twit is now a hag. To get revenge for their nastiness, a bird from Africa helps the monkeys and the birds make the Twits believe they are upside down.
Pranks in "The Twits"
The pranks that take place in the book are a delight and a revolt to readers. Mrs. Twit puts her glass eye in Mr. Twit's beer. In retaliation, Mr. Twit puts a frog in Mrs. Twit's bed. She, in turn, puts worms in his spaghetti. Mr. Twit frightens his wife by doing things to make her believe she is shrinking. Other tricks include the Twits using glue to trap birds on the tree in their garden.
Roald Dahl
Roald Dahl was a British short story writer, novelist and children's author. Some of his most well-known works include "Charlie and the Chocolate Factory," "James and the Giant Peach," "Fantastic Mr. Fox," "The Witches," "Charlie and the Great Glass Elevator," "The Gremlins," "The Enormous Crocodile," "The Giraffe and the Pelly and Me," "The Minpins," "The Vicar of Nibbleswicke," "The Magic Finger" and "The Wonderful Story of Henry Sugar and Six More." Although Dahl died in 1990 at the age of 74, his books continue to be big sellers today.
References
"The Twits"; Roald Dahl; 2007
"The Twits: A Set of Plays"; Roald Dahl; 2007
Photo Credits
Photos.com/PhotoObjects.net/Getty Images