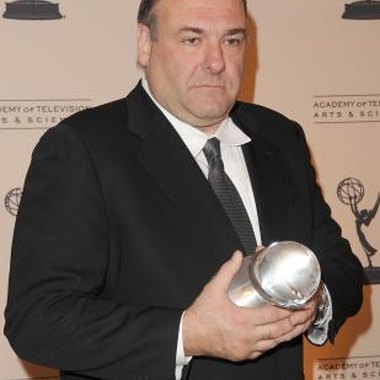 "The Sopranos" was a hit TV series on the HBO network. During its six seasons, it generated a great deal of critical acclaim and had many fans, who were drawn to the show's riveting, epic storylines, compelling characters and mafia action. You can enjoy "The Sopranos" outside of television by throwing a party based around the program.
Costumes and Characters
One fun way of incorporating a "Sopranos" theme is to have a costume party for which guests dress up as different characters. The show had a rather large cast during its six seasons, so you can pick from any number of minor or major characters. Try recreating the characters' wardrobes, gestures and way of speaking.
Favorite Episodes
For "Sopranos" fanatics, you and your friends can revisit the series by staging a viewing party where you share your favorite episodes and scenes. Each guest can present a favorite episode (or favorite clip, depending on time constraints). Ideally, present the clips on a large screen with a quality sound system. After, you can analyze and discuss the segments you have watched, and perhaps enjoy lively debate over the pros and cons of each episode.
"Sopranos" Charades
Throw a charades party in which guests try to recreate characters while other guests guess who they are. Traditionally, charades is played non-verbally, though if you want you can bend the rules to allow the person acting out a character to imitate some of the classic dialogue and voices from the show. It doesn't have to be limited to character impersonations. You can act out different scenes with your friends, or in a creative twist, write your own original scenes and perform them. For example, you can present an alternate ending to the much talked-about season finale.
Food and Decor
A well-planned "Sopranos"-themed party should incorporate food and drink, a recurring motif in the series. Serve Italian wines and southern Italian cuisine, or cold cuts and subs (a la Satriale's, the characters' day-time hangout.) Fancy cocktails, like the kind in the Bada Bing club or Adriana's nightclub, could also be served at your party. Your event should also evoke the decor of the familiar interiors used throughout "The Sopranos." Try to recreate elements of Vesuvio's, the mobsters' regular restaurant, or Tony Soprano's New Jersey house.
References
Photo Credits
Jason Merritt/Getty Images Entertainment/Getty Images