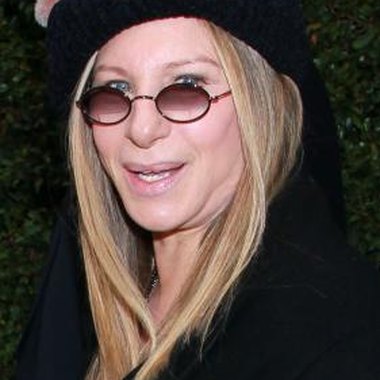 "The Main Event" is soul-solace for anyone who has ever woken in the morning to wonder what just happened to his life. If you've blinked and realized that the world as you knew it is gone, and feel that you must do something drastic if you're going to get back to your old ground, find a copy of this DVD. You'll feel better in about 112 minutes.
The Dilemma
Hillary Kramer, played by Barbra Streisand, is the quintessential rich girl. She's living large, and happily so, until she realizes that she hooked up with an unscrupulous accountant and entrusted him with far too much of her money. Said accountant has boogied off to South America with almost all of Hillary's assets. She must come up with a plan to restore her lost coffers or learn to live in poverty. The latter doesn't appeal to her.
Snags Along the Way
Hillary's accountant overlooked one asset when he was stripping her of everything she owned. He left behind a boxer she once invested in as a tax write-off. Unfortunately, the fighter, played by Ryan O'Neal, is almost as averse to pain as Hillary is to poverty. O'Neal's character, Eddie "Kid Natural" Scanlon, would rather not be punched again. Hillary can't resurrect her fortune unless she can get Scanlon back in the ring, but Scanlon isn't willing to cooperate.
The Solution
As the plot of "The Main Event" develops, chemistry begins to spark between Hillary and Scanlon. The two characters are polar opposites: Hillary wants only to regain her lost fortune, while Scanlon is content to give driving lessons for a living. A romantic tug-of-war ensues until Hillary learns the value of something other than money, and Scanlon realizes that succeeding might not be so bad after all.
Trivia
According to the Internet Movie Database, "The Main Event" grossed almost $43 million when it was released in 1979. Diana Ross was originally to play Hillary, but Ross was coming off a bad affair with O'Neal and she pulled out of the film deal. Streisand stepped in and is reported to have directed at least one scene. "The Main Event" was released on DVD in July 2003.
Photo Credits
David Livingston/Getty Images Entertainment/Getty Images