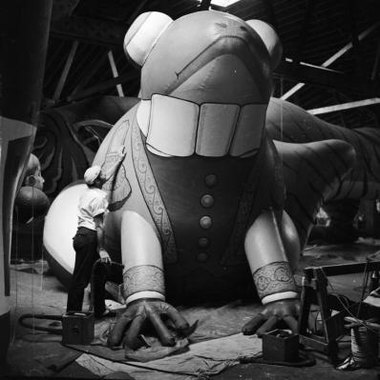 For over 90 years, the annual Philadelphia Thanksgiving parade has delighted attendees with floats, balloon, music and entertainers. The Thursday morning parade, the oldest in the country, books celebrities and pageant winners to perform and host. Pack a breakfast for the family, dress warmly, and arrive early to get a viewing spot close to the action.
When and Where
The Thanksgiving Day parade begins at 20th and JFK Boulevard in downtown Philadelphia. It winds down JFK until it reaches City Hall, then continues up the Benjamin Franklin Parkway to the Philadelphia Art Museum. The parade starts at 8:30 am and concludes around noon.
Viewing
Bleacher seating is available at various locations along the route, but is very limited. Try getting a spot on the steps of the Philadelphia Art Museum. Arrive early to grab a seat, or bring your own portable chairs or blankets to sit curbside. Outside of those options, attendees should expect to stand for an hour or more, so wear comfortable shoes. Consider options for young children who won't want to stand that long; baby and toddler backpacks and slings can make the experience enjoyable for everyone.
Getting There
Parking in the area is limited and expensive, and several roads will be closed off along and around the parade route. Public transportation is by far the best way to get to the parade. Take any of the Center City trolleys to City Hall or any Regional Rail to the Suburban Station at 16th and JFK Boulevard. The SEPTA Broad Street line will take you to City Hall, or take the Market-Frankford Line to 15th and Market Street. Another option is to book a stay in a downtown hotel so that you have only to wake up and walk outside to view the parade.
For the Whole Family
Floats and balloons draw from popular children's shows and pop culture characters. Sesame Street and Disney shows are usually represented. At the end of the parade, Santa arrives to usher in the Christmas season. At the Winter Wonderland Expo tent on the south side of Eakins Oval, families can order hot cocoa and food; kids can participate in character sightings, organized activities and giveaways.
Photo Credits
Nocella/Valueline/Getty Images