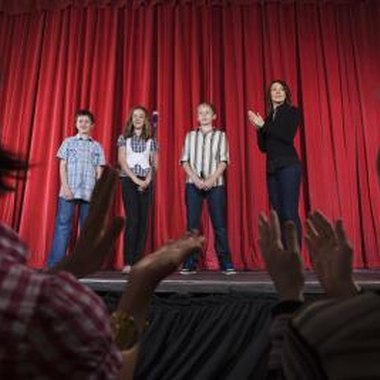 El Cajon, California is a small city with only 14 square miles and approximately 95,000 residents. Despite its size, it features several venues for arts, entertainment and recreation. If you are planning a birthday party for a teenager, various teen-friendly entertainment locations are available.
Boardwalk Indoor Amusement Park
The Boardwalk Indoor Amusement Park (boardwalk-parkway.com/) is an ideal location for a teenage birthday party since it offers a wide array of activities and entertainment. The Boardwalk includes a bowling alley, arcade games, indoor rides and laser tag, making it a lively scene for teenagers of both sexes. You can choose between several party packages, which include pizza, soft drinks, game tokens, bowling rental shoes and invitations. The Boardwalk is open year- round.
Movies
El Cajon is home to two Regal Entertainment Group movie theaters, the Regal Parkway Plaza Stadium 18 & IMAX and the Edwards Rancho San Diego 15 (regmovies.com/theatrelocations/). Invite friends for a Saturday matinee or a Friday night movie. Purchase tickets in advance to secure seats.
Concerts on the Green
The City of El Cajon hosts "Concerts on the Green," a series of outdoor musical concerts. Concerts are held from 6 to 8 p.m. every Friday on the Prescott Promenade (downtownelcajon.com/event_cotg.shtml) from May to September. This public venue is teenage-friendly, and many restaurants are nearby. Invite guests to convene at the concert, and then take everyone out for dessert to celebrate the birthday and open presents.
East County Performing Arts Center
The East County Performing Arts Center (ecpaclive.com/), which is open year-round, regularly hosts comedians, musicians, plays, ballets, musicals, magic shows and other lively performances that teenagers may enjoy.
Photo Credits
Jupiterimages/BananaStock/Getty Images