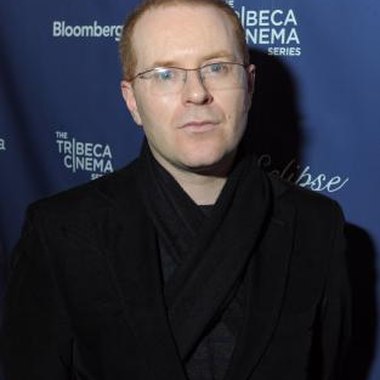 "The Weir" is a play written by Irish playwright Conor McPherson. First performed in 1997 in London, it received its Broadway debut in 1999 at the Walter Kerr Theater and has since gone on to be performed across the globe. It was nominated for "Best New Play" at the 1999 Laurence Olivier Awards.
Brendan's Pub
Brendan is the landlord of a small rural Irish pub in his 30s. He's holding court in his bar one evening discussing the events of the day with one of his regulars, a car mechanic called Jack; the pair are joined by Jim, who works at the garage with Jack. The three start talking about one of the new arrivals in the area -- a young businesswoman from Dublin called Valerie.
Valerie's Arrival
Valerie soon arrives at the bar. She is accompanied by another regular to the pub, a local businessman called Finbar with whom she works. Finbar, Jim, Jack and Brendan start exchanging laddish banter and talking about their upbringing together. As the alcohol flows throughout the evening, the four begin to start telling stories to about things that have happened to themselves or others in the area. Valerie remains quiet throughout all of this.
Ghost Stories
Eventually the tales the four men tell start revolving around the supernatural and aspects of Irish folklore; stories are swapped about ghosts, fairies and other unnatural beings. Although each of the drinkers repeatedly insist that their stories are true, the implication is that they're exaggerating or straight-out lying about what happened in an attempt to "one-up" their friends in a spirit of masculinity. Valerie says little as this goes on.
Revelations
After all of the men (with the exception of Brendan) tell a lengthy tale, Valerie begins to speak. She starts to tell the story of why she left Dublin, which is a tale that starts off mournful and melancholy and ends with a twist that implies she has known ghosts personally. Shocked by her story, the men in the pub stop their braggadocio and start treating her as an equal. After everyone has said their goodbyes for the evening, Jack addresses the audience with a final monologue of personal loss.
Photo Credits
Michael Loccisano/Getty Images Entertainment/Getty Images