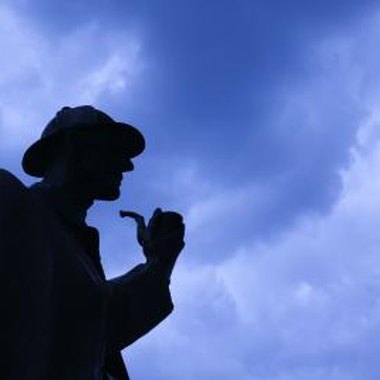 "Sweet Danger" by Margery Allingham is a classic detective story. It features amateur sleuth Albert Campion, a young man who will one day inherit a seat in the peerage and a minor estate. Margery Allingham (1904-1966) published her first novel, "Blackkerchief Dick," in 1923. She also wrote under the pseudonym Maxwell March.
The Detectives and One Bad Guy
Returning from taking his aunt to a spa, Guffy Randall spots a man climbing backward out of a hotel room. The man seems to have a gun pointed at something in the room, looks around, and runs off. Guffy decides it would only be charitable to notify the hotel manager of the problem, and in the process finds Albert Campion disguised as incognito royalty, accompanied by Richard Farquharson, Jonathan Eager-Wright and his man, Magersfontein Lugg.
Setting and Local Characters
Campion, it seems, is either posing as or thinks he is actually the heir to a handkerchief-sized kingdom called Averna. However, the inheritance hangs on locating the crown, the scepter, a drum and a parchment. The process is made more difficult because an earlier heir sold off the contents of the manor house and had the building dismantled before traveling to America. Averna, thanks to a recent earthquake, has become important because it now has access to the sea.
The Bad Guys
Unscrupulous financier Brett Savanake has become interested in Averna. He has employed Peaky Doyle and a little rat-faced man to follow the Pretender to the Hereditary Paladin of Averna. In addition to that, there is something not quite right about the village. The adventurers see a shroud-wrapped corpse outside the inn on the first night of their stay there.
Who Will Like This Book?
Readers who enjoy Agatha Christie's Hercule Perot books, who loved the whimsy of the Graustark novels, or who reveled in E.M. Hull's improbable heroines will love this book. The language is understandably a bit dated, and some references may seem obscure to modern readers, but you will soon forget these small flaws as you ferret out forgotten scandals while seeking the true heir to Averna.
References
"Sweet Danger"; Margery Allingham; 1933, 2007
Photo Credits
Jupiterimages/Photos.com/Getty Images