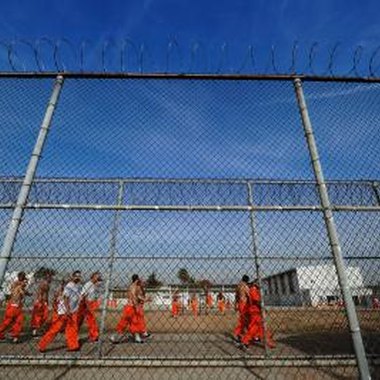 Fern Michaels remains best known for her romance novels, but she also has another series which includes 19 books as of the end of 2010. The "Sisterhood" franchise features a group of women wronged by the justice system who take the law into their own hands. These women seek out other females who have hit hard times and help them gain vengeance against those who harmed them.
The Core Members
There are many characters in this series, all angry women set out for revenge against the wrongs done against them. Myra Rutledge is the wealthy, smart leader of the group who leads the women in their acts of vengeance. Anna Ryland de Silva is extraordinarily rich and has been friends with Myra since they were children. Nikki Quinn is Myra's stepdaughter and an attorney. Lizzie Fox Cricket is another lawyer -- and a very good one -- with friends in high places.
Themes
The main theme of the "Sisterhood" series is revenge against those who the law failed to punish for their crimes. The series began when Myra Rutledge lost her daughter to a drunk driving accident and the man responsible claimed diplomatic immunity and the law allowed him to go free. Other missions include helping a women who is brutally raped, another who is framed for a crime she did not commit, a woman betrayed by a co-worker who stole everything she had and aiding a woman seeking revenge against her father for wrongs done to her mother.
Clients Become Allies
As the "Sisterhood" series continues, more and more people began to help the group with their missions, building quite a large network of like-minded individuals. Kathryn Lucas was the first woman helped by the Sisterhood after a brutal rape at the hands of bikers. Alexis Thorn is a master of disguise, Isabelle Flanders is an architect the Sisterhood helped and Yoko Akia is a martial arts expert and master of murder.
Supporting Characters
It is not only women who help the group, as Charles Martin is also an ally. He is a former British spy with contacts and expertise who aids their efforts. The Sisterhood also has a number of people in high places who help them when they get into trouble. Jack Emery is a federal prosecutor who happens to also be married to Nikki Quinn, Myra's stepdaughter. Harry Wong is the husband of Yoko and trains all the law enforcement officials in martial arts for Washington D.C. The group also shares a relationship with the female president of the United States.
Photo Credits
Kevork Djansezian/Getty Images News/Getty Images