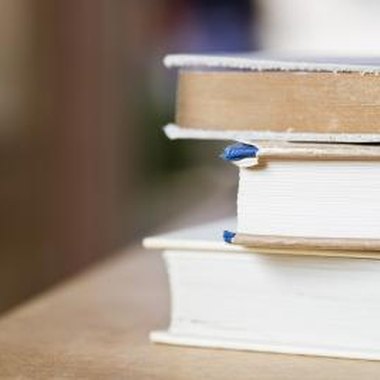 British writer Jane Green is one of the best-known authors in the so-called "chic lit" genre and has published twelve novels since leaving her job as a journalist in 1996. "Second Chance" was published in 2007 and became a "New York Times" bestseller.
Plot
When Tom Fitzgerald dies, a group of his once-close friends gathers in London to pay their respects. On the surface each of the four friends appears successful, but they are all facing their own problems. By rediscovering their friendship they learn new and unexpected things about themselves, and each discovers a second chance.
Characters
The book focuses on four main characters. Paul is a freelance writer married to a successful businesswoman but is troubled by their inability to have children. Saffron is an actress tipped for mega-stardom but struggling with inner demons. Olivia is recently separated from her partner of six years and is trying to get back onto the dating scene. Holly, who was closest to Tom, is married with children but worries that she is no longer in love with her cold and distant husband.
Comparisons with Previous Works
The tone of "Second Chance" is less humorous than Jane Green's other novels since it hinges on a tragedy. In an interview with Penguin publishers Green speculated that going through a divorce may have been responsible for the change in her writing. The use of an ensemble of characters is also unusual to Green's work although her novel "Bookends" also features several main characters.
The Author
Jane Green was a features writer for the "Daily Express" newspaper before leaving to become a full-time novelist. Her first novel "Straight Talking" made her an overnight success in the U.K., and her second, "Jemima J," became an international bestseller. She lives in Westport, Connecticut.
Photo Credits
Jupiterimages /Polka Dot/Getty Images