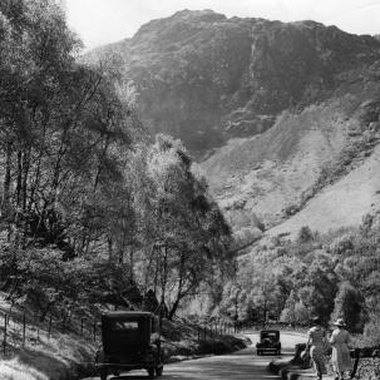 "Double Speed," written by J. Stewart Woodhouse, is a silent comedy-drama released in 1920. The film starred matinee idol Wallace Reid as "Speed" Carr, a victim of circumstance and mistaken identity. Directed by Sam Wood, "Double Speed" combines character contrasts, high production values for its time, and a dash of romance.
Synopsis
Robbed during a cross-country trip from New York to Los Angeles, auto racer Speed Carr finds himself stripped of all his possessions and left with no identification. His millionaire banker uncle, John Ogden, is out of town when Carr arrives in L.A. With no letter of introduction to present to bank president Donald McPherson, Carr, thought to be a vagrant, is thrown out of the bank. Carr then procures a job as chauffeur to Effie McPherson, the bank president's daughter. Anxious for Speed to arrive, McPherson persuades Effie's chauffeur to pose as the missing nephew during Ogden's absence. When Carr and Effie fall in love, her father objects. The couple wed in the end and McPherson forgives when Carr finally verifies his identity with the return of his millionaire uncle.
Actors
Wallace Reid, who starred as Speed Carr, was most popular in daredevil auto movies. Speeding cars, hazardous roads and even a race with a speeding locomotive thrilled audiences. Reid's other famous auto films included "The Roaring Road" and "Excuse My Dust." Wanda Hawley, starring as Effie McPherson, was one of the biggest stars during the silent film era. Theodore Roberts starred as millionaire uncle John Ogden, while Tully Marshall played the part of bank president Donald McPherson.
Writer and Director
"Double Speed" was the first of three films for J. Stewart Woodhouse. "Playing Double" and "Modern Daughters" came a few years later. In addition, the film was the first for director Sam Wood, who had been assistant director to Cecil B. DeMille. Wood went on to direct other popular titles such as "A Night at the Opera," "Goodbye, Mr. Chips," "Our Town" and "Pride of the Yankees."
Trivia
The film, produced by Famous Players-Lasky Corporation, was distributed by Paramount-Aircraft Productions. The working title was originally "Speed Carr." There is a discrepancy in continuity for the name of Wanda Hawley's character. Although the film uses the name Effie, editorial reviews referred to the character as Sallie.
Photo Credits
Hulton Collection/Valueline/Getty Images