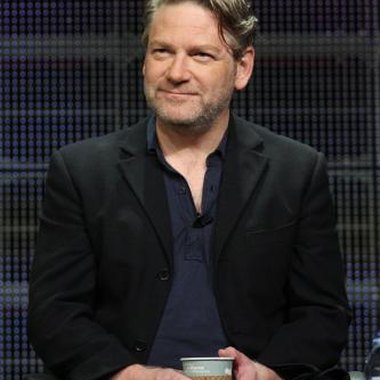 "Faceless Killers" is the first of 10 books in a series written by Swedish author Henning Mankell. The novel has been translated into more than 40 languages, including English. British media based a television series on the book's main character, Detective Kurt Wallander. In 2008, the author published a prequel called "The Pyramid," in which Wallander appears as a young patrolman courting his wife.
Main Character
Kurt Wallander is a middle-aged and out-of-shape Swedish police detective. Wallander drinks heavily and even drives home drunk after dinner with his estranged wife. His loneliness leads him to make unwelcome advances on a married colleague, and he avoids spending time with his aging father, who is becoming senile. Still, the detective cares about his country and its citizens and respects the foreigners who seek asylum despite the disorganization of the Swedish Immigration Department to the point that he risks his life trying to save a refugee from a burning building.
The Crime
The story begins on a cold winter night with the murder of an elderly couple on their isolated farm. The police respond in time to assist the woman, who struggles with a noose around her neck that the killers tied with a strange knot. She survives in a hospital room long enough to whisper one word, "foreigner." Once the public realizes that the suspects are immigrants, racial hostilities increase. During the investigation, Wallander's team discovers that the farmer became rich by supplying the Nazis during WWII and fathered a child with a mistress in a distant town.
Dead Leads and Hate Crimes
Wallander receives threatening calls, and while no new clues emerge to help solve the original murder, new crimes against foreigners give the police more work to do. When a Somali father of nine is shot down, Wallander and his team use police intuition and a bit of surveillance to quickly solve the second murder. Wallander struggles with his relationship with the adolescent daughter he adores, and the wife he desperately wishes would come back home. Wallander's melancholy attitude worsens as the most experienced member of his team is diagnosed with cancer, and the other detectives are assigned to new cases.
Persistence Pays Off
A break in the case occurs when the killers return to the small bank where they first spotted their elderly victim making a large withdrawal. A witness recognizes and identifies the two men who Wallander traces to a Romanian refugee camp. With little help from the immigration department, he tracks them down at a nearby village market. Though both men confess to the murder, they each blame the other man for the sadistic nature of the crime. Neither will explain the noose or its unique knot, and Wallander is left to ponder the new brutality that has surfaced in his native country.
References
"Faceless Killers"; Henning Mankell; 1991
Photo Credits
Frederick M. Brown/Getty Images Entertainment/Getty Images