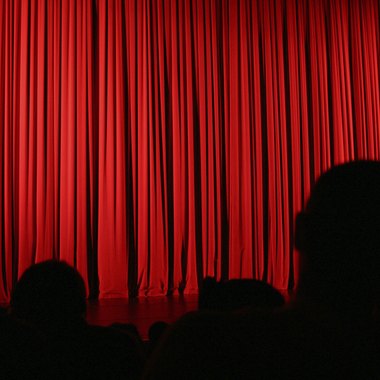 Born in Yorkshire, England, John Godber is often quoted as being the UK's third-most-performed playwright. Godber wrote "Bouncers," a play for four male actors, for Hull Truck Theatre, where he worked for 25 years, before the relationship dissolved into a more informal one. Godber's most famous work is one of the most-performed plays of last century, Hull Truck Theatre claims.
Act One -- Introductions and Setup
On a Friday night, four bouncers named Eric, Judd, Les and Ralph welcome the audience to the club where they work with a rap. The play uses a multirole format, where actors become different characters as required, and next, the bouncers become radio DJs. They subsequently become female clients in a hairdresser salon and then lads in a barbershop, all of whom are looking forward to, and talking animatedly about, the big night out to come at the club.
Act One - Development
The four actors become the bouncers again, and some tension exists between Eric and Ralph over the former's wife, with the suggestions she may have cheated on Eric. Later, there is some bawdy conversation in a scene set in the male urinals that links to the suggestion of infidelity. Back outside at the door, Eric delivers a rant about lager louts. These are people who behave aggressively and even violently when drunk. It becomes clear Eric is on the verge of some kind of emotional breakdown.
Act Two -- Ongoing Action
While Ralph becomes the DJ in the club, the other three actors become the lads again, drunkenly dancing. Outside the club as the bouncers again, the characters moan about the cold and make plans for when the shift ends. The plans include renting an adult video. Part of the video is acted out by the performers, and then they have a discussion about pornography. Eric admits to committing a violent act after witnessing lewd behavior.
Act Two - Climax
In a scene where two actors play lads and two play women, we see the former chatting up the latter. There is some name calling, and then a fight begins. As bouncers again, Eric and Judd go to break up the fight. Judd gets carried away and almost beats the lads up. Eric talks about wet T-shirt nights at the club in a sad way. It emerges that his wife has left him. At club closing time, the bouncers put on Michael Jackson's "Thriller" video and dance along. They do their introductory rap again, and then we have blackout.
Photo Credits
Digital Vision./Digital Vision/Getty Images