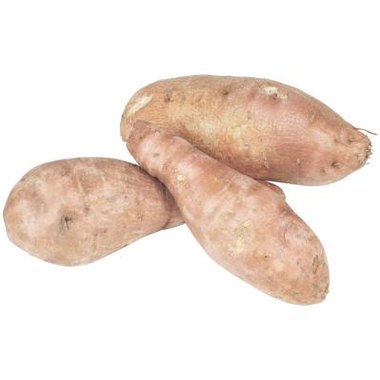 The sweet potato is a sweet root vegetable that can be served baked, mashed, fried or in a pie. South Carolina is home to two sweet potato festivals. Darlington, South Carolina, celebrates this vegetable during its annual Sweet Potato festival, held the second Saturday in October, and draws attention to the role sweet potatoes play in the Pee Dee region. A smaller sweet potato festival is held in Langley, South Carolina, on the third Saturday in October.
History
Since 1983, Darlington has been home to the annual Sweet Potato Festival. Sweet potatoes are one of South Carolina's main crops and have helped improve the economy of the Pee Dee region of the state. The festival honors the role sweet potatoes play in the economy while raising money for the Pilot Club of Darlington, which provides scholarships for high school seniors and programs for local senior citizens.
Food and Vendors
Sweet Potato Pie is the most sought-after food at the Sweet Potato Festival, but visitors can also sample different types of sweet potatoes, local baked goods and typical festival food such as corn dogs and fried treats. In addition to food, numerous vendors set up booths at the fair to sell crafts, trinkets and sweet potato souvenirs.
Events
Activities for children during the festival include face painting, arts and crafts stations, pony rides and magic shows. Live music and entertainment is provided throughout the festival. Classic car enthusiasts may enjoy the antique/classic car show that runs in conjunction with the festival. All festival attendees are invited to participate in the annual balloon release that is held in the morning for the crowning of Miss Sweet Potato.
Other Sweet Potato Festivals
The Darlington Sweet Potato Festival is the largest of its kind in South Carolina, but it is not the only sweet potato festival. Sponsored by the Jacksonville Community Commission, the Sweet Potato Festival in Langley, South Carolina, has been held on the third Saturday in October since 1995. The festival includes a sweet potato pageant and live entertainment. Proceeds from the festival support the Jacksonville Community Commission, which provides aid for local improvement projects.
Photo Credits
PhotoObjects.net/PhotoObjects.net/Getty Images