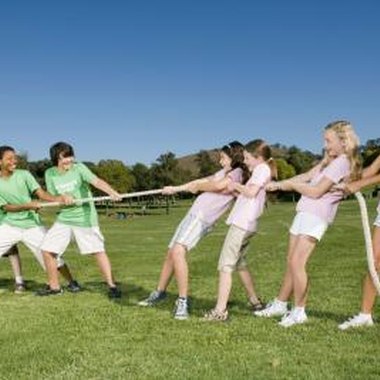 Summer camp for kids is an American tradition. Parents can send their bored kids to summer camp and know that they are safe, making friends and having fun. Kids and parents in St. Augustine, Florida have many options when it comes to selecting the perfect summer camp program. There are day camps, zoo camps, surfing camps and camps for kids with special needs. There truly is something for everyone during the summer in St. Augustine, Florida.
YMCA Day Camp
The YMCA has long provided after-school and summer programs for kids around the country. The St. Augustine YMCA (firstcoastymca.org) offers day camps all summer long for kids of every age. Kids can participate in field trips to area attractions, swimming and arts and crafts activities. Day campers will have the opportunity to participate in team sports and to make new friends. Day camp is held Monday through Friday.
Zoo Camp
St. Augustine Alligator Farm Zoological Park (alligatorfarm.us) provides a number of day camps for kids from first through sixth grade. Each four-hour session is designed to provide adventure, crafts, games and hands-on experience with some of the zoo's animals. Day camp adventures, such as "Junior Zookeepers" and "Outback Adventure," allow children to get up close and personal with animals in a safe environment.
Florida School for the Deaf and Blind
Florida School for the Deaf and the Blind (fsdb.k12.fl.us) hosts summer camps in June. Children between the ages of eight and 14 years old who are deaf, blind or have visual or hearing impairment can take part in a wide range of camping activities, such as swimming, team and individual sports, storytelling and arts and crafts.
Surf Camp
Kids and teens in St. Augustine can take part in Surf Station's surf camps (staugustinesurfcamp.com) beginning in May and running through the end of August each summer. All-girls camps and co-ed camps are available. Kids can attend surf day camps or half-day camps. Everyone who participates in surf camp gets a free T-shirt. Half-day camps end at noon and day camps wrap up at 2:30 p.m.
Resources
Photo Credits
Jupiterimages/Creatas/Getty Images