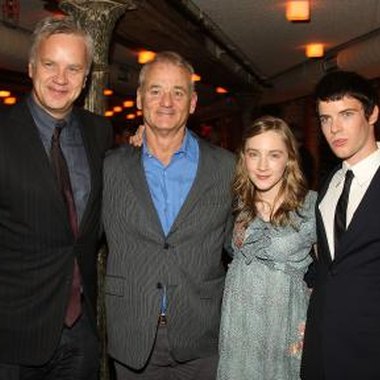 A fantasy adventure film based on the book by Jeanne DuPrau, "City of Ember" was directed by Gil Kenan in 2008. The film's cast includes newcomers Harry Treadaway and Saoirse Ronan as heroic teenagers Doon Harrow and Lina Mayfleet, and veterans Tim Robbins as Loris Harrow and Bill Murray as Mayor Cole.
Plot Summary
Ember, an underground city built by scientists when humankind was thought to be near its end, was supposed to last for 200 years, and its inhabitants were supposed to then return to the surface. However, the box containing the scientists' instructions became lost over time. Now, with food running out and the generator that is the city's only source of power failing, the inhabitants' survival depends on two teenagers. Lina and Doon must fight a corrupt mayor while trying to escape Ember.
Reception
"City of Ember" received mediocre reviews from critics. The best came from TV Guide, which called "City of Ember" a "fun and moving family film with a subtly dark feel rarely seen in kids' movies since the '80s." The San Francisco Chronicle praised the movie as "an impressive and imaginative fantasy." Entertainment Weekly said the movie was poorly executed and contained "unclear mythology and sci-fi gibberish." And Roger Ebert gave it two and a half out of four stars.
Spoilers
While digging through her grandmother's closet, Lina discovers the metal box containing the instructions left by the scientists. However, the papers are torn, and Lina enlists her friend Doon to decipher their meaning. Lina and Doon discover that the mayor has been stealing food, and when they confront him, they are branded as traitors. Following the instructions, the two manage to escape Ember before the mayor finds them. To relay their discovery back to the city's inhabitants, they tie a message to a rock and drop it into the city. Doon's father discovers thier message in the last scene.
The Book
"The City of Ember" was written by Jeanne DuPrau in 2003. She wrote several other books about Ember, including "The People of Sparks," The Prophet of Yonwood" and "The Diamond of Darkhold." "The City of Ember" received numerous literary awards, including Kirkus 2003 Editor's Choice, American Library Associations Notable Book Award, and Publisher's Weekly Flying Start. The book was also on The New York Times best-seller list.
Resources
Photo Credits
Stephen Lovekin/Getty Images Entertainment/Getty Images