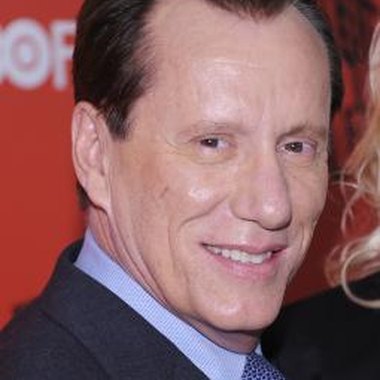 Released in 1996, "Ghosts of Mississippi" dramatizes the true events surrounding the trials of Byron De La Beckwith, charged with murdering Civil Rights activist Medgar Evers. Rob Reiner directed this Columbia Pictures Corporation film written by Lewis Colick. Although Beckwith was tried three times, the movie focuses on events from 1989 to 1994.
Plot
Thirty years after Byron De La Beckwith is tried twice for the murder of Medgar Evers -- with both trials ending in a hung jury -- Evers' widow Myrlie convinces a young assistant District Attorney to revisit the case. Despite pressure from the community and damage to his potential political career, ADA Bobby DeLaughter and Myrlie Evers gather the needed evidence to bring about a third trial. This career success is incongruous to DeLaughter's personal life, where his marriage has deteriorated and his wife has left him to care for their children. Much of the story focuses on the trial; those in the courtroom are entertained by the racist antics of the defendant, however, the jury does find him guilty.
Cast
Whoopi Goldberg is cast as Myrlie Evers, widow of the murdered Medgar Evers. Alec Baldwin plays assistant District Attorney Bobby DeLaughter who is trying to convict Byron De La Beckwith with Evers' murder. James Woods' received universal acclaim for his portrayal of Byron De La Beckwith. Several of Evers' children and grandchildren appeared in the film. Other notable cast members include Virginia Madsen, Craig T. Nelson, Terry O'Quinn, Diane Ladd and William H. Macy.
Recognition
The film received two Academy Award nominations in 1997. Make-up artists Matthew Mungle and Deborah La Mia Denaver received recognition in the Best Makeup category. James Woods was nominated for Best Actor in a Supporting Role as Beckwith. Woods was also nominated by the Chicago Film Critics Association as Best Supporting Actor and at the Golden Globes for Best Performance by an Actor in a Supporting Role in a Motion Picture. Whoopi Goldberg received a nomination for Outstanding Lead Actress in a Motion Picture from the Image Awards.
History
During Byron De La Beckwith's two 1964 trials, the all-white justice system seemed to favor him. His second trial was interrupted when former Governor Ross Barnett entered the courtroom to shake Beckwith's hand in front of the jury. The final verdict was appealed on grounds that the trial was not fair due to the long delay. Eventually the Mississippi Supreme Court upheld the conviction and Beckwith spent his remaining years in prison.
Photo Credits
Michael Loccisano/Getty Images Entertainment/Getty Images