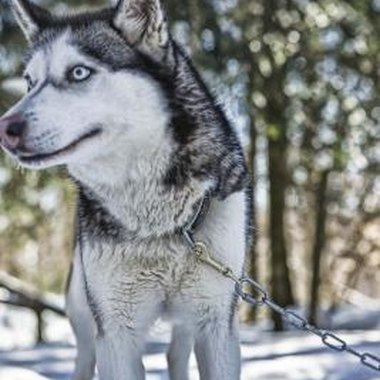 "Call of the Wild" was a television series released in 2000 and distributed in the U.S. by Allumination Filmworks. It is loosely based on the Jack London book with the same title and follows the adventures of the sled dog Buck and the teenage Miles Challenger, as well as the other characters in and around the town of Forty-Mile.
Main Characters
The main characters in Call of the Wild are the sled dog Buck and the teenage Miles Challenger, portrayed by Shane Meier. Most of the episodes revolve around them as their lives inevitably intertwine. At the beginning of the series, we are introduced to the 15-year old Miles, who has aspirations of being a guide across the Alaskan tundra. Buck is an exceptional sled dog whom Miles covets, but who is also far above Miles's price range.
Supporting Characters
Other notable characters include Miles's mother, Adoley Thornton (portrayed by Rachel Hayward) and his stepfather, John Thornton (played by Nick Mancuso). In the series, John seeks to keep his stepson at home, arguing that he is too young to be a guide. Adoley, however, is supportive of her son and aids him in his endeavors, going so far as to encourage him to take a dangerous job as a guide for two greedy siblings in Episode 7, "Fool's Gold."
Notable Episodes
A total of 13 episodes aired during the show's single-season run. Most notably, the first two episodes were repackaged as a single DVD movie release, followed by releases of episodes 5 ("Foxfire") and 7 ("Fool's Gold") as their own DVD movies. in "Fool's Gold," Miles and his two gold-hungry sibling clients, with the heroic Buck as the lead dog in their sled team, set out to find gold. But things quickly go awry, and Miles and Buck must fight for their survival.
Reception
The Call of the Wild is an enjoyable series that is appropriate for the whole family, and worth watching for the breathtaking scenery alone, as the film was shot on location in Alaska. The action-packed series received positive reviews, though some viewers complained that the stories were too predictable and unoriginal, or that the story did not closely match that of the original Jack London novel. The series received an Emmy nomination for its theme music and two Leo Award nominations, for cinematography and production design.
Photo Credits
Jupiterimages/Brand X Pictures/Getty Images