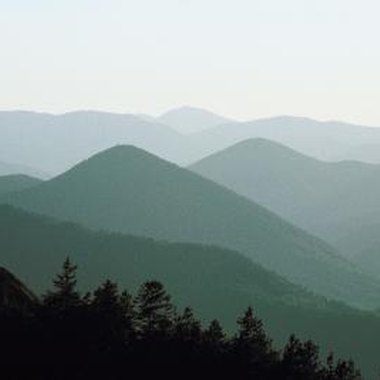 Based on Yun Tae-ho's Internet comic, "Moss" is a 2010 Hitchcock-type thriller that builds suspense around a mysterious village hiding secrets. Set in the South Korean mountainside, the film blends a father-son tale with a struggle between good and evil. As the son edges closer to the truth about his father's death, "Moss" unravels a story of greed and murder that spans 30 years.
"Moss" Storyline
Hae-duk goes to his father's funeral at the urging of an unknown caller. He meets the people in the village where his father, Mok-hyung, preached, including powerful Yong-deok and his wife, Young-Ji. Hae-duk stays against the peoples' wishes, and enlists the help of a prosecutor to investigate Mok-hyung's death. Hae-duk soon discovers Yong-deok forced villagers to sign over their land to him, which he resold at higher prices. His thugs murdered any villager who refused. As the police close in, Yong-deok burns all evidence of his crimes before he dies. Hae-duk shockingly discovers Young-Ji poisoned his father, then called him to investigate the death. She wanted Hae-duk to expose Yong-deok's scheme and kill him so she could rule the village.
Mok-hyung
Seen in flashbacks, Mok-hyung returns from Vietnam to atone for his wartime sins by opening a temple. His friend, Yong-deok, helps him start a village for his followers. When Mok-hyung discovers the land theft, Yong-deok kills some of the temple's patrons as a warning. Mok-hyung stays quiet about the village for years until he has a change of conscience, and dies trying to tell the police.
Hae-duk
Although separated from his father for years, Hae-duk goes to the funeral out of a sense of family duty. He probes the villagers for information about the mysterious death, but they stonewall him. Still, he convinces a skeptical prosecutor to help investigate Yong-deok and the suspicious town. They find Yong-deok's acts of greed and murder reach high into the government. After Yong-deok dies, Hae-duk returns home realizing his father was a man of principal who sacrificed himself to save the village.
Yong-deok
A former police chief, Yong-deok took advantage of Mok-hyung's naïve nature to build an empire. He used bribery, threats and murder to reach his place as village dictator. Yong-deok even built his huge estate atop a mountain so he could watch over the village. When he realizes Hae-duk will not stop until he finds out the village's secret, Yong-deok's grows desperate and careless, drawing attention from the police. Soon, his powerful government associates refuse him aid, leaving Yong-deok alone to account for his crimes.
Photo Credits
Jupiterimages/Photos.com/Getty Images