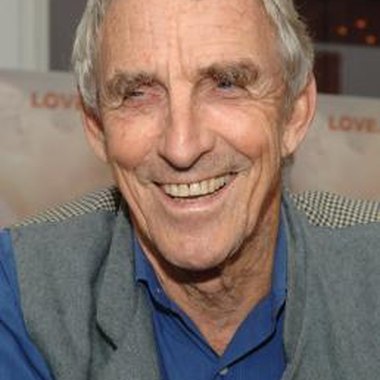 Author Peter Matthiessen penned the nonfiction tome "In the Spirit of Crazy Horse," which chronicled the legal battles of the 1970s between the U.S. government and the Sioux tribe, in 1983. Soon after the book was published by Viking, Matthiessen found himself in the middle of lawsuits filed by two public officials who cried defamation.
The Plot
"In the Spirit of Crazy Horse" tells of the struggles of the Sioux tribe in the 1970s; the principal focus is on the violence that took place at the Pine Tree Indian Reservation. This 71-day standoff between federal agents and activists from the radicalized American Indian Movement (AIM) resulted in the deaths of two U.S. agents. AIM activist Leonard Peltier was tried and convicted of their murder, much to the indignation of the Sioux tribe.
The Controversy
Unfortunately, legal battles would keep the book off of shelves for nearly eight years. The two 25 million-dollar lawsuits filed against Matthiessen and his publishers were brought to court by Bill Janklow and David Pearce. Janklow, who had served as the Republican governor of South Dakota, claims that the accusations of a 1987 rape -- made by Native American Jancita Eagle Deer -- were falsehoods. After a four-year legal battle, Janklow would lose his case.
Critical Reception
Booksellers weren't happy in 1983 when the lawsuit kept the book off their shelves; in fact, Maxwell Lillienstein -- the lawyer for the American Booksellers Association -- declared at the time that the group intended to act against Janklow and his lawsuit, saying that prohibiting booksellers from selling "Crazy Horse" would "set a dangerous precedent." Matthiessen's status as a well-respected author was not diminished by "Crazy Horse," though some felt the work was a bit one-sided and naive. Attorney Allan M. Dershowitz praised Matthiessen's work in "The New York Times" while also remarking that "Crazy Horse" inadvertently made a case for Peltier's guilt.
More About the Author
New York native Matthiessen, born in 1927, garnered attention for his 1954 novel "Race Rock." One of his most noteworthy accomplishments was his 1978 nonfiction piece "The Snow Leopard," which won him the National Book Award; the book recounted a trip to Nepal with naturalist George Schaller as he explored nature and Zen Buddhism. In 2008, Matthiessen once again won the National Book Award, this time for "Shadow Country," a fictionalized account of the life of Floridian outlaw Edgar "Bloody" Robinson.
Photo Credits
Getty Images/Getty Images Entertainment/Getty Images