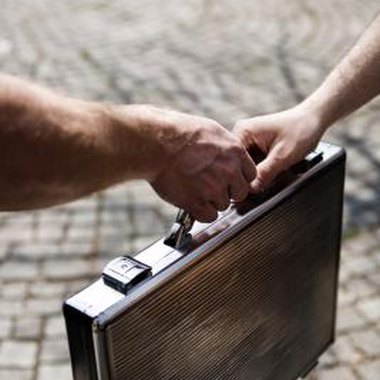 "Enemy of the State" is a political action thriller directed by Tony Scott (of "Top Gun" fame) and released in 1998. The film received an R rating from the Motion Picture Association of America, for language and violence.
Cast and Characters
The main actors are Will Smith as Robert Dean, Gene Hackman as Edward Lyle, Barry Pepper as David Pratt, Jon Voight as Thomas Reynolds, Regina King as Carla Dean, Ian Hart as John Bingham, and Lisa Bonet as Rachel Banks.
Plot Summary
A congressman opposed to the passage of a bill to expand government surveillance powers is murdered for political reasons. Evidence that a high-level federal law enforcement agent committed the murder is unwittingly foisted onto Robert Dean, a low-level attorney who becomes hunted by the murderer and others with an interest in keeping the evidence hidden. After Dean's life is ruined by false incrimination, he goes on a frantic mission to clear himself and expose the evidence before he can be tracked down and silenced.
Critical Response
Critical reaction to "Enemy of the State" was mostly positive. The film's frenetic action sequences were a point of contention, with some critics feeling that action was used to make up for less plot, and others feeling that the engaging action enhanced a borderline-incredible plot that couldn't have stood on its own. The film's acting was praised, with special mention given to Gene Hackman, who plays a retired NSA agent who becomes Dean's partner. The plot was criticized for its unrealistic portrayal of U.S. surveillance capabilities, but most critics agree that "Enemy of the State" worked as a pure action film.
Financial Success and Awards
"Enemy of the State" grossed more than $100 million at the American box office. The film or its actors were nominated for awards such as the Motion Picture Sound Editors Golden Reel award, Image Awards for Will Smith and Regina King, MTV Movie Awards, and Teen Choice Awards and Blockbuster Entertainment Awards. It won five awards.
Photo Credits
Jupiterimages/Photos.com/Getty Images