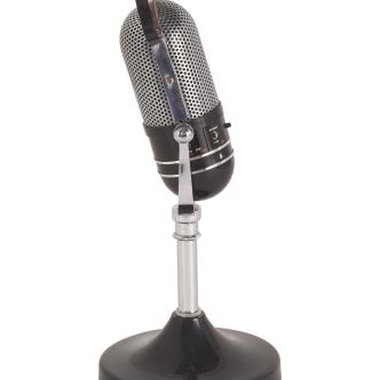 Maya Angelou is acknowledged as one of the preeminent black American poets and writers of our time. Her book, "I Know Why the Caged Bird Sings," is an autobiographical collection depicting events and values of the black community during her formative years. In Chapter 19, Angelou tells the story of the famous African-American boxer Joe Louis, defending his championship title against a white contender.
The Scene
The scene of the story is a black community in Arkansas the 1930s. The entire town is gathered in the store of the narrator's uncle to listen to the fight on the radio. It is a match between the black champion, an iconic hero of their race, and a white upstart seeking to wrest the title from him. The audience is on edge with excitement and enthusiasm, listening to every nuance of the fight being described by the commentator. Great tension and emphasis is put on this fight when Angelou notes that the young girl is not permitted to ring up sales of refreshments during the event because the ring of the cash register might disrupt the mood.
The Viewpoint
The story is told by the young niece of the store owner, who sees quite clearly the extraordinary social importance of this boxing match to the members of her community. She notes the listeners leaning forward, letting babies slip from their laps, getting to their feet in celebration. She sees all these minute details and how they reveal the inner emotions of the crowd gathered to witness this important match.
The Conflict
The narrator relates a number of comments from the crowd as the fight goes on, many of them indicative of long-standing racial resentments from the past. It's clear this event between two boxers is not just a sporting event between two men, it is symbolic of the long history of conflict between two races. With every strike against the black boxer, the crowd feels diminished, as if the blow is against their own accomplishments and dreams both as individuals and as a community. If their boxer loses, they will feel they have "fallen back" in some way. They will be required to regain their success. Moreover, the "beating"of the black fighter recalls to them all the other beatings throughout the history of the black race in the United States. So it is with great hope and great solidarity that they cheer Louis on during the fight.
The Resolution
Louis ultimately wins the match, and the community feels vindicated and reassured. They can go back to their everyday activities feeling hope, knowing that whatever they have accomplished as a group is secure. This speaks to the difficulties black Americans have faced in holding their rights and privileges as a group and as individuals, and the many obstacles they experienced in enjoying the fruits of their own labors.
Photo Credits
PhotoObjects.net/PhotoObjects.net/Getty Images