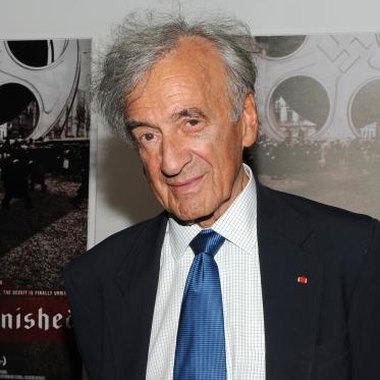 Published in 2009, "A Mad Desire to Dance" by Elie Wiesel has been described as both "rewarding" and "difficult" due to the author's dense and often technical writing that nevertheless draws the reader into larger questions about philosophy, ethics, Judaism, and politics. "A Mad Desire to Dance" marked Wiesel's 13th novel at the time of its publishing; however, the author has written dozens of other works.
Main Characters
"A Mad Desire to Dance" follows the troubled life of Doriel Waldman, a Polish Holocaust survivor. Doriel lost his siblings to the Nazis and a freak accident claimed his parents' lives not long after the war. At the start of the novel, Doriel is 60 years old, unhappy and deeply troubled by haunting memories. He's also incapable or unwilling to allow others to care for him. Doriel's life story unfolds primarily through conversations and reflections with his psychiatrist, Dr. Therese Goldschmidt, who methodically leads Doriel on a journey down memory lane.
What's Eating Doriel Waldman?
Though Doriel lost his immediate family at a very young age, he was raised by an aunt and uncle in New York City. Still, Doriel proclaims himself an orphan. He reaches a point in his life where he can no longer ignore the unsettling feeling of being insane. Doriel admits, "As far as I can read people's gazes, they see me as mad. And I've always felt I was. Mad about my parents first, then about God, study, truth, beauty and impossible love."
Mutual Therapy
The "difficult" sections of "A Mad Desire to Dance" manifest as Doriel Waldman's troubling memories and semi-incoherent rants. While these do not make for breezy reading, they do convey the essence of Doriel's character -- a man unable to understand or cope with himself. Dr. Goldsmith views Doriel as a challenging patient and their sessions together begin to affect her in ways she has not experienced in the past.
Doriel Meets a Kindred Spirit
Toward the end of the story, Doriel is recruited by the Israeli government and meets a man who, like him, is a holocaust survivor. Unlike Doriel however, the Israeli agent was able to love and be loved and live a life that was pleasing. Doriel reconsiders his own path as a result and finds the will to let go of the anguish that has plagued him for so long.
Photo Credits
Jason Kempin/Getty Images Entertainment/Getty Images