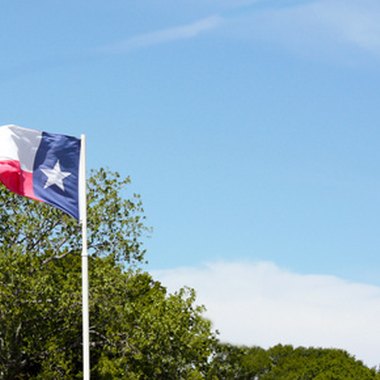 Texas might have earned a reputation for cowboys, oil drills and enormous swaths of lonely desert ranges, but the city of Austin remains an entirely different story. Austin has become famous for its thriving live music scene and outdoor festivals, attracting forward-thinking idealists, music aficionados and artists from around the country. Staying in an Austin hotel during busy musical festivals ups the convenience factor for visitors, and booking suites makes travel more affordable for groups, in addition to providing more elbow room.
Historic
Austin's historic Driskill Hotel, located in downtown Austin's entertainment district, was once a hospitality showpiece for Texas cattle baron Jesse Driskill. Marble floors, stained glass domed ceilings, and trophy animal busts epitomize Austin elegance. Rooms feature woodwork, balconies, custom furniture, historic artwork and free wireless Internet access. Kids receive a sheriff's badge, coloring book, cookies and milk, and sheriff's certificate. Suites include hardwood floors, floor-length windows, outdoor patios and Jacuzzi bathtubs. The pet-friendly hotel offers pet beds, food and water bowls, chew toys and doggie treats.
Luxury
Southern comfort prevails at the Omni Austin Hotel Downtown, which offers a rooftop swimming pool, on-site spa, in-room exercise kits, and horse-drawn carriage rides. Guests can shop in the on-site jewelry store or book appointments at the hotel hair salon. Two-bedroom suites include stocked refreshments, free newspapers, wireless Internet access, Nintendo games and equipped kitchens. The Omni's restaurant serves southwestern cuisine; guests can also stop by the coffee bar or cocktail lounge.
Active Vacations
Austin's warm weather inspires visitors get active. Located near Lady Bird Lake, the Hyatt Regency Austin offers canoeing, 10-mile bike trails, and a seasonal pool. Guests can use the 24-hour fitness center, take yoga classes or rent bikes before soaking in the hotel's hot tub. The AAA-rated Four Diamond venue's suites undergo special treatments to boost cleanliness, including hypoallergenic purification processes, air-conditioning disinfecting, air purifiers and hypoallergenic mattresses. Balconies, big work desks, iPod docking stations and high-speed Internet access provide additional amenities.
Indie Charm
Guests hoping to tap into Austin's indie charm stay at the San Jose Hotel, built in 1939. The hotel features outdoor porches, vintage chairs, gardens and shared bathrooms in some rooms. Suites have private gardens and daybeds. Guests can enjoy bento box breakfasts delivered to their rooms; check out CDs and iPods stocked with blues, jazz and folk music; rent bikes; rent typewriters to write the next Great American Novel; borrow the hotel's Polaroid cameras; or buy a pulled-pork sandwich from the on-site restaurant, which sometimes screens outdoor movies. A swimming pool, in-room manicures and pedicures, free wireless Internet access, dog beds, and music festival parties complete the off-kilter appeal.